5 things for August 7: Rick Gates, Infowars, Iran, child abuse case, wildfires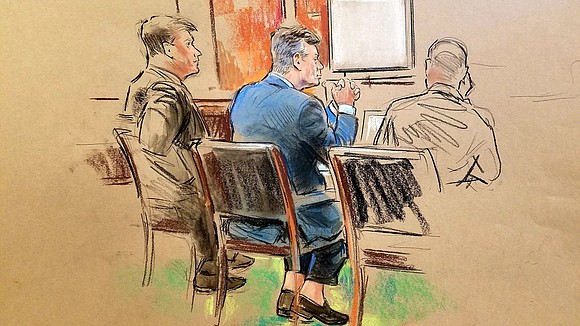 By AJ Willingham, CNN
(CNN) -- Jonesing for a last-minute summer getaway? Here are some of the best places to visit in August, plus everything else you need to know to Get Up to Speed and Out the Door.
1. Rick Gates
The tax and fraud trial of former Trump campaign chairman Paul Manafort just got SPICY. Rick Gates, a former adviser to President Trump who worked alongside Manafort during the 2016 campaign, testified yesterday as a witness for the prosecution and basically hung Manafort out to dry. Gates admitted he had committed crimes alongside and at the direction of his former partner -- and had also stolen from Manafort. Gates stated he and Manafort had 15 foreign accounts they did not report to the federal government and knew it was illegal. Gates said he did not submit the required forms "at Mr. Manafort's direction." Gates pleaded guilty this year to charges related to special counsel Robert Mueller's investigation into the 2016 election and agreed to testify as part of a plea deal. The big question now is whether the jury will believe Gate's version of events -- or Manafort's.
2. Infowars
Some of the web's top gatekeepers have unleashed a serious crackdown on content from Infowars and its founder, Alex Jones. Infowars is the site and Jones the man that push baseless conspiracy theories that often create real-life damage (like the Sandy Hook hoax over which several more families this week sued Jones for defamation). YouTube, Facebook and Apple yesterday removed content from Infowars, claiming it violates their policies, such as YouTube's barring "hate speech and harassment." YouTube's actions probably most damage the brand, which had multiple channels with millions of subscribers and more than a billion views.
3. New Mexico child abuse case
Investigators are uncovering more details about last week's horrifying discovery of 11 emaciated children in a trailer at a New Mexico compound. Five adults have been charged with child abuse in the case. The two men and three women -- believed to be the children's mothers -- each face 11 counts "related to the neglect and abuse of the children involved." One of the men, Siraj Wahhaj, is the son of a prominent and controversial New York imam who goes by the same name. The younger Wahhaj is wanted by Georgia authorities on charges related to the disappearance of his young son eight months ago. It was that search that led to the discovery of the New Mexico compound.
4. Iran sanctions
The Trump administration is re-imposing sanctions on Iran that were lifted as part of the Obama-era nuclear deal, and it's seriously threatening the country's already wobbly economy. In early July, when sanctions were still just a threat, the State Department claimed dozens of international firms had already left the country, anticipating the economic fallout. Trump says the sanctions are designed to punish -- not topple -- the Iranian regime for trying to sow terrorism and regional instability. He also said yesterday he'd be willing to meet with Iran's leadership without preconditions to discuss the situation.