Remains of a boy found at a compound where 11 starving children lived in filth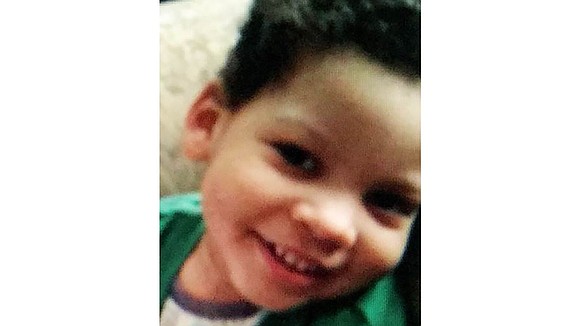 By Faith Karimi and Darran Simon, CNN
(CNN) -- Nine months after young Abdul-Ghani Wahhaj disappeared from Georgia, his family's worst nightmare may be realized in New Mexico.
There, in a wretched compound where 11 starving children were recently found, authorities have discovered the remains of a young boy.
It's not clear whether the remains are those of Abdul-Ghani, a child with severe medical problems whose fourth birthday was Monday. But more details about the horrid compound could be revealed Wednesday when the five adults arrested from the site make their first court appearances.
Authorities raided the compound in Amalia, New Mexico, on Friday as part of their search for Abdul-Ghani, whose father allegedly abducted him from Georgia in November.
Investigators found several items at the compound, including ammunition, a white tarp, a camcorder and a passport and Georgia identification for the boy's father, Siraj Wahhaj.
The big break came after a message
For months, investigators have searched for the boy with no success. Their big break came Thursday when law enforcement officials received a message, setting off a series of actions that led them to the compound the next day.
"We are starving and need food and water," the message said, according to authorities, who said it was forwarded to them but did not provide details on its origin.
When officers executed a search warrant on the compound, they found a horrifying scene. Stacks of tires, piles of trash and plastic sheets surrounded the compound. Obscured by the junk was a trailer where the 11 children and five adults were living.
The children wore dirty rags for clothing with no shoes, and were surrounded by weapons and rounds of ammunition, authorities said.
"It was the saddest living conditions and poverty I have seen," Taos County Sheriff Jerry Hogrefe said.
For months, authorities have searched for the little boy whose father allegedly abducted him late last year from Clayton County, Georgia.
The father was arrested at the compound Friday along with his sisters Hujrah Wahhaj and Subhannah Wahhaj and two other adults -- Lucas Morten and Jany Leveille. All have been charged with abuse of the 11 children. Morten was charged with harboring a fugitive.
Neighbors raised alarm about a suspect
Jason Badger and his wife, Tanya, whose land the compound was on, said they saw a boy they thought was Abdul-Ghani in January and February.
In April, they discovered the boy was listed as missing and his father a fugitive. They reported the sightings to state and local law enforcement, but it was months before police moved in, the couple said.
New Mexico authorities had long suspected the father and son might be at the compound after learning about the abduction in May, the sheriff said. But there was not enough evidence for a search warrant, and surveillance of the property didn't identify the pair there.
"I had no probable cause to go onto this property. ... In hindsight I wish there was, but we would not have been there lawfully," Hogrefe said.