Candidate for the U.S. Senate Beto O'Rourke Continues His 34-Day Drive Across Texas With Visit to Harris County For Town Halls in Houston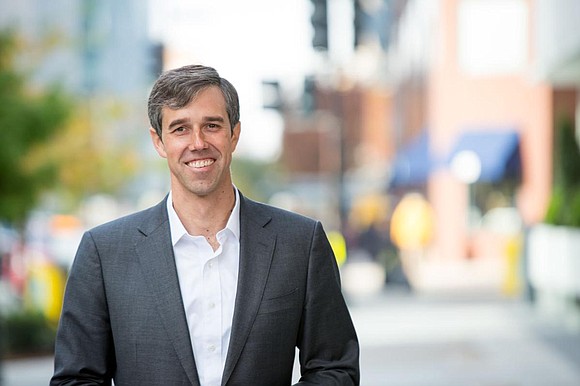 Candidate for the U.S. Senate Beto O'Rourke will continue his 34-day grassroots drive across Texas with a return to Harris County on Saturday, August 11. He will hold town halls in Houston, TX. This follows the El Paso Congressman's travels to all 254 counties of Texas as his people-powered campaign continues to hold open dialogues with Republicans, Democrats, independents and non-voters alike. The details for the events in Houston are:
Houston Office Opening and Block Party
Saturday, August 11 at 1 PM CDT
Encore Theater
4112 Old Spanish Trail, Houston, Texas 77021
Musica con Beto en Houston
Saturday, August 11 at 6 PM CDT
Last Concert Cafe
1403 Nance St., Houston, Texas 77002
"Running this campaign with people instead of PACs or special interests allows us to not only visit every single county in the state but to return so we can continue listening and learning from those we want to serve," said O'Rourke. "Whether it's talking about ensuring every one of us can see a doctor or working to fully support our public schools, I leave these town halls with a better understanding of the big, bold, important issues our state wants to lead on."
This visit is part of O'Rourke's 34-day drive across Texas in which he is once again spending all of August on the road in his truck to show up and listen to his fellow Texans. The month includes nearly 100 events across the state. Prior to being in Houston, O'Rourke will be in Katy, Victoria, and Goliad. Following Saturday's event, he continues on to Nacogdoches, Longview, Tyler, and Richardson.
The August road trip follows O'Rourke's announcement that his grassroots campaign raised more than $10.4 million in the second quarter of 2018 without taking a dime from PACs or special interests. This was more than two times what Ted Cruz raised in the same period. While bringing in more than 215,000 contributions, O'Rourke has now outraised Cruz in five FEC reporting periods. Two August polls just released show a single digit race. The Texas Lyceum poll found O'Rourke within two points of Cruz.