Latino Victory Launches Aggressive Puerto Rican Engagement Program in Florida
Organization to incubate Power 4 Puerto Rico Coalition and make seven-figure investment to mobilize Puerto Rican voters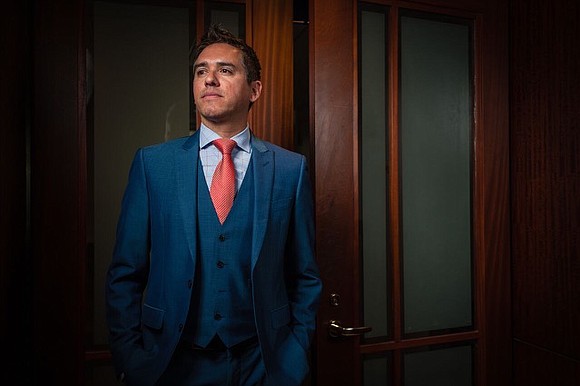 Washington, D.C. - Latino Victory today announced it will guide the work of Power 4 Puerto Rico (P4PR), a coalition of organizations and advocates from around the country working to address the current humanitarian crisis in Puerto Rico, and make a seven-figure investment to mobilize Puerto Rican voters. In response to the mass influx of displaced Puerto Ricans to the mainland United States, Latino Victory has stepped up its efforts to train, elect, and mobilize Puerto Ricans to ensure that the island's residents and diaspora will never again be subjected to the indignities and inhumane treatment witnessed after Hurricane Maria.
"The White House's catastrophic mishandling of Hurricane Maria cost lives, has made recovery much slower and requires we remain vigilant to the Federal response. This gross negligence to the plight of U.S. citizens must never be repeated," said Latino Victory Board Chair Luis Miranda. "By raising awareness of the crisis and empowering our community we can begin to repair the damage that has been done to my beloved Puerto Rico. I'm proud to announce that we'll be leading the Power 4 Puerto Rico coalition in this effort."
"Rebuilding Puerto Rico is going to require all hands on deck," said Melissa Mark-Viverito, Director of Power4PR and Vice President for Strategic Engagement for Latino Victory. "This partnership will allow Power 4 Power Rico to leverage Latino Victory's networks to raise awareness about the millions of U.S. citizens left to endure precarious conditions, and the thousands of families who cannot return home, and to demand nothing less than the federal aid, commitment and justice Puerto Rico is entitled to from our nation."
Under the helm of Miranda and Mark-Viverito, Latino Victory has expanded its scope of work in the Puerto Rican community and has implemented a three-fold strategy to engage these displaced U.S. citizens in the democratic process. The areas of work include:
Advocacy:
Power 4 Puerto Rico is a coalition that advocates for Puerto Rico and displaced families as they face a weak, incompetent, and discriminatory federal response to the unprecedented devastation of Hurricane Maria and all of its sprawling aftermath. The Coalition focuses on building pressure in D.C. and throughout the nation for legislation and policies that secure and advance the well-being of Puerto Ricans and their ability to lead a just recovery and growth for the island. Under the leadership of Latino Victory Vice President for Strategic Engagement Melissa Mark-Viverito, P4PR raises awareness about the humanitarian crisis on the island as well as educates displaced Puerto Ricans about key policies and proposed legislation in their local and state governments. P4PR is working to become a valued resource for Florida's Puerto Rican community and, eventually, build a voting force to advocate for those still living in Puerto Rico and those who wish to return.
Political:
With many displaced Puerto Ricans moving to Florida, specifically to the Orlando area, Latino Victory Fund, the organization's political arm, is targeting the Sunshine State as part of its efforts to grow progressive Latino representation. In 2016, almost a third of all Latinos who voted in Florida were first-time voters and turnout increased from 60% in 2014 to 64% in 2016; much of this growth happened in the Central Florida area with the growing Puerto Rican electorate. Consequently, LVF is evaluating races where Latinos – and especially Puerto Ricans – are running to represent districts with large Latino populations. After undertaking polling and focus groups to ensure the best available messaging, Latino Victory will support candidates via voter mobilization and targeted outreach, fundraising, and independent expenditures.
In addition to electing new candidates, the organization seeks to protect seats like the 9th Congressional District, which is represented by Florida's first Puerto Rican member of Congress.
Candidate Development:
Last year, Latino Victory Fund (LVF), in partnership with NextGen, launched an innovative program to identify, train, and recruit displaced Puerto Ricans, and individuals from immigrant backgrounds, to run for public office. The American Dream Project (ADP) aims to expand these communities' representation in government and campaigns, especially in battleground states like Florida. ADP trainings focus on how to prepare for and overcome obstacles that non-traditional candidates face when running for office: soliciting support, budgeting and resource allocation, and specialized media training. The initiative has already trained nearly 150 individuals, and Latino Victory has turned its efforts to electing ADP alumni to office.
In May, American Dream Project brought future candidates from across Florida to Miami for a training. Many of the attendees cited the Trump Administration's mishandling of the crisis in Puerto Rico as their impetus to run.