Congresswoman Sheila Jackson Lee Calls for an Investigation and Full Assessment of Security in Airplane Cockpits, on The Apron and Runways of our Nation's Airports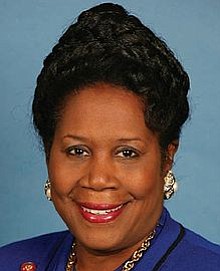 Houston, TX – Congresswoman Sheila Jackson Lee, a Senior Member of the House Committees on Judiciary, Homeland Security, and Budget, and the Ranking Member on the House Judiciary Subcommittee on Crime, Terrorism, Homeland Security and Investigations, released the following statement on the stolen plane at Seattle-Tocoma International Airport:
"The stolen plane from the Seattle-Tocoma International Airport raises serious concern about the security at our nation's airports and in particular the airplane cockpit while parked on the apron area. We must hold hearings immediately to assess and address this major breach of cockpit security by an airport employee. There must be stronger protocols when involving the entering of an airplane cockpit by anyone including employees," stated Congresswoman Jackson Lee.
An airline employee took off in a stolen plane at Seattle-Tacoma International Airport on Friday night with the plane crashing about 30 miles from the airport. The man, a 29-year-old who acted alone, was thought to be suicidal. No one else was believed to be on the 76-seat plane or injured on the ground.
Congresswoman Jackson Lee further stated, "The Air National Guard from Washington State and Oregon should be applauded for their quick response to prevent this deranged individual from causing potential harm to the general public in populated areas."