Why is the Pope still silent about damning sex abuse report?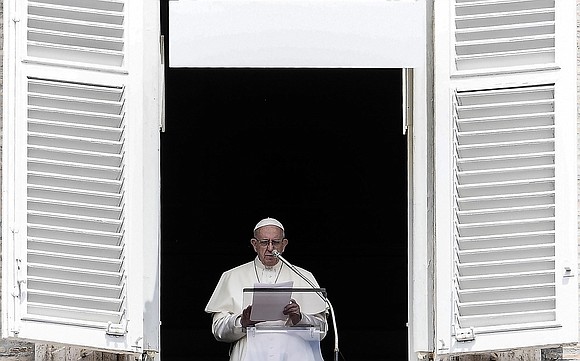 Analysis by Daniel Burke, CNN Religion Editor
(CNN) -- In July, Pennsylvania Attorney General Josh Shapiro wrote a personal letter to Pope Francis, warning him that "a comprehensive investigation" by his office had found "widespread sexual abuse of children and a systemic coverup by leaders of the Catholic Church."
Shapiro says he never received a response.
The six Pennsylvania dioceses named in the scathing grand jury report received copies of the 800-page document in May, according to Crux News. Before the report was published on Tuesday, Cardinal Donald Wuerl, one of the Pope's top allies and the former bishop of Pittsburgh, had a detailed website prepared to defend himself against charges that he shielded abusive priests. (The website was removed on Thursday after an outcry from Catholics.)
So the idea that the Vatican was caught off guard by the explosive report or needs more time to process it is increasingly difficult to understand -- as is the Pope's silence on the matter. This is a pontiff, after all, who has chastised the media for ignoring the deaths of homeless people.
What's the threshold of victims it would take for the Vatican to quickly respond to the grand jury report? 2,000 children? Or 3,000?
Is 1,000 children abused at the hands of Catholic clergy not enough to warrant a comment from their Holy Father?
Apparently not.
"We have no comment at this time," Paloma Ovejero, deputy director of the Vatican's press office, said on Wednesday. On Thursday, the Vatican again declined to comment.
Meanwhile, in the United States and elsewhere, pressure continues to mount on Pope Francis to address a rapidly escalating crisis that has spread across several continents, from Australia to Latin America.
In the United States, both liberal and conservative Catholics displayed a rare unity in pressing the Pope to respond to the Pennsylvania grand jury report.
"The silence from the Vatican is disturbing," said Massimo Faggioli, a theology professor at Villanova University in Pennsylvania. "I don't think the Pope necessarily has to say something today. He needs time to understand the situation. But someone from the Vatican should say something."
Faggioli noted that Wednesday was a national holiday in Italy, and many church offices were closed. But he also noted that it was well-known that Pennsylvania's grand jury report, which was in the works since 2016, would be released on Tuesday.
"I don't think they understand in Rome that this is not just a continuation of the sexual abuse crisis in the United States," Faggioli said. "This is a whole different chapter. There should be people in Rome telling the Pope this information, but they are not, and that is one of the biggest problems in this pontificate -- and it's getting worse."
Matthew Schmitz, an editor at First Things, a conservative Catholic magazine, said, "Francis has been unfairly attacked at times for his response to clergy sexual abuse. But his response has been disappointing. I hope that enough pressure can be created that he does act to investigate these issues."