5 things for August 21: Russia hacking, Venezuela, Asia Argento, Colorado killings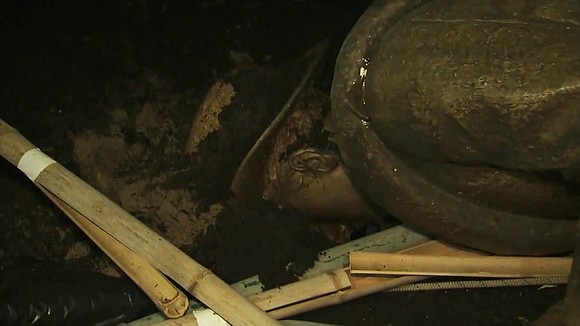 Today is Eid in many parts of the world. If you're celebrating, may your day be full of feasts and festivities. Here's what else you need to know to Get Up to Speed and Out the Door.
1. Russia hacking
Looks like the Russians are at it again. A group called Fancy Bear tried to hack the US Senate and some conservative think tanks, says Microsoft, which thwarted the attacks last week. Fancy Bear is a Russian military intelligence-affiliated group that was behind the 2016 hack of the Democratic National Committee. Microsoft said it has no evidence the attacks were successful.
2. Venezuela
Venezuela put out a new currency as it desperately tries to wrestle with hyperinflation, a situation that has helped fuel social unrest and political turmoil. The newly issued "Bolivar Soberano" currency is worth 100,000 "old" Bolivares. The new currency is also attached to a cryptocurrency called the Petro. Economists dismissed the currency maneuver as a scam. The International Monetary Fund warned that inflation in Venezuela could hit 1,000,000% this year, which is sure to bolster the number of people fleeing the country.
3. Asia Argento
Los Angeles police are reaching out to the young musician who reportedly was paid off by #MeToo leader Asia Argento after he accused her of sexual assault. The LA County Sheriff's Department says it wants to talk to Jimmy Bennett in order to "appropriately document any potential criminal allegations." Bennett said Argento sexually assaulted him in 2013 when he was 17 and she was 37. Argento, who was one of the first women to accuse Harvey Weinstein of sexual assault, agreed to pay Bennett $380,000, according to The New York Times. Argento has not commented on the report. Tarana Burke, the founder of the #MeToo movement, said on Twitter, "There is no model survivor."
4. Colorado killings
Chris Watts, the Colorado man accused of killing his pregnant wife and daughters, will be in court later today to face murder charges. The body of Watts' wife, Shanann, was found in a shallow grave, while the bodies of his two daughters, ages 3 and 4, were found in oil tanks at a company where he worked. Watts, 33, who investigators say was having an affair, told police he killed his wife after he saw her strangling one of their daughters, according to an arrest affidavit.
5. Confederate statue
Fall classes start today at the University of North Carolina in Chapel Hill, and the campus will be missing a prominent feature. Protesters last night pulled down the Silent Sam Confederate statue. The crowd cheered and yelled, "I believe that we will win," as it came down. Protesters also kicked Silent Sam's head and put dirt on it. The school called the action "dangerous" and promised an investigation. Students and faculty had called for the statue's removal for months. Silent Sam was erected more than 100 years ago to remember those who fought for the South in the Civil War. It's among Confederate monuments to come down in recent years from Baltimore to Memphis to New Orleans.