Rose McGowan facing backlash for urging 'be gentle' with Argento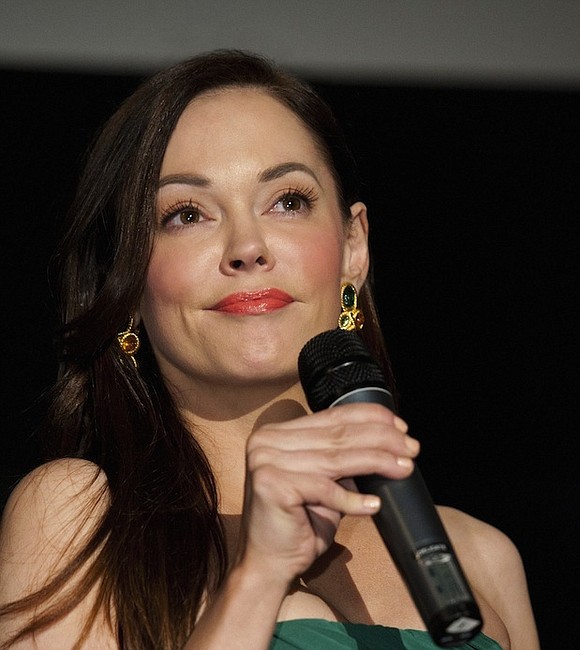 By Lisa Respers France, CNN
(CNN) -- Rose McGowan has been one of the most ferocious critics of those accused of sexual assault.
But with her friend and fellow Harvey Weinstein accuser Asia Argento now one of the accused, McGowan has asked people to be kinder and she's being criticized for it.
Argento was among the first women to accuse now disgraced movie mogul Weinstein of sexual misconduct -- and like McGowan -- has been a leading figure in the #MeToo movement.
The New York Times reported Sunday that months after publicly accusing Weinstein of rape, Argento made a deal with a young actor, Jimmy Bennett, after he accused her of sexual assault.
New York Times: Asia Argento, #MeToo leader, paid sexual assault accuser
The Times says it has lawyers' documents showing that actor and musician Bennett alleged Argento sexually assaulted him in 2013 when he was 17 and she was 37.
According to the publication, Bennett said the assault took place at a hotel in California, where the age of consent is 18. Bennett played Argento's son in the 2004 movie "The Heart Is Deceitful Above All Things."
The Times reported they received the documents "through encrypted email by an unidentified party," and that they included "a selfie dated May 9, 2013, of the two lying in bed."
"As part of the agreement, Mr. Bennett, who is now 22, gave the photograph and its copyright to Ms. Argento, now 42," the story said. "Three people familiar with the case said the documents were authentic."
Bennett reportedly asked Argento for $3.5 million in damages, a month after she spoke out about Weinstein last October and that Argento later arranged to pay Bennett $380,000.
In a statement to CNN on Monday, Bennett's attorney Gordon K. Sattro asked for privacy for his client.
"At this time, our client, Jimmy Bennett, does not wish to comment on the documents or the events discussed in the New York Times article yesterday evening," the statement read. "While we realize that the news cycle demands an immediate response, many times, people need more than a few minutes or hours to respond. We are asking that you give our client some time and space."
"Jimmy is going to take the next 24 hours, or longer, to prepare his response," the statement added. "We ask that you respect our client's privacy during this time. My office will reach out once he is prepared to deliver his official response."
On Tuesday, Argento released a statement to reporter Yashar Ali, who has written for the Huffington Post.
"I strongly deny and oppose the contents of the New York Times article dated 20 August 2018, as circulated also in national and international news," she said in the statement. "I am deeply shocked and hurt by having read news that is absolutely false. I have never had any sexual relationship with Bennett."
"I was linked to him during several years by friendship only, which ended when, subsequent to my exposure in the Weinstein case, Bennett -- who was then undergoing severe economic problems and who had previously undertaken legal actions against his own family requesting millions in damages -- unexpectedly made an exorbitant request of money from me," the statement also said. " Bennett knew my boyfriend, Anthony Bourdain, was a man of great perceived wealth and had his own reputation as a beloved public figure to protect. Anthony insisted the matter be handled privately and this was also what Bennett wanted."