Governor Abbott Appoints Four To Texas Board of Professional Geoscientists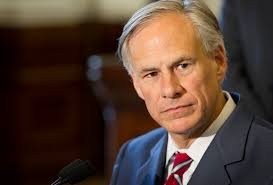 AUSTIN – Governor Greg Abbott has reappointed Becky Johnson and appointed Brandon Stowers and Mark Varhaug to the Texas Board of Professional Geoscientists for terms set to expire on February 1, 2023. Additionally, the Governor appointed Drusilla Knight-Villarreal for a term set to expire on February 1, 2019. The board may set reasonable and necessary fees to be charged applicants and license holders, including fees for application, examination, licensure, and renewal of a license. In addition, the board shall base a fee for examination in a discipline of geoscience on the costs associated with preparing, administering, and grading that examination.
Becky Johnson of Fort Worth is a professor of professional practice at Texas Christian University. She is a past president of the Society of Texas Environmental Professionals and citizen advisory committee member for the City of Fort Worth Waste Management. Johnson received a Bachelor of Science in geology from The University of Texas Arlington and a Master of Science in environmental science and hydrogeology from Texas Christian University.
Brandon Stowers of Austin most recently worked as account executive for an Austin based information technology firm. Stowers received an Associate of Arts & Sciences degree in biology and social sciences from Weatherford College and a Bachelor of Arts in corporate communications from Baylor University.
Mark Varhaug of Dallas is vice president and senior geologist at DeGolyer and MacNaughton, with over forty years of experience in the practice of geology. He is a life member of the Society of Petroleum Engineers and a member of the American Association of Petroleum Geologists, Geological Society of America, and the Geological Societies of Dallas, Houston, and West Texas. Varhaug received a Bachelor of Science from Southern Methodist University.
Drusilla Knight-Villarreal of Corpus Christi is a retired teacher. She is an emeritus member of the Board for Coastal Bend CASA – Court Appointed Special Advocates. Knight-Villarreal received an Associate degree from Del Mar College, Bachelor of Science in political science, speech, and secondary education from Texas A&I University, and a Master of Science along with other state teacher certifications in specialized areas.