Clarke & Associates presents Urban Chic one-day show curated by noted Houston artist Chris Silkwood
Works by local artists and artisans will feature art scarves, handmade purses, jewelry, craft furniture and clothing/wearables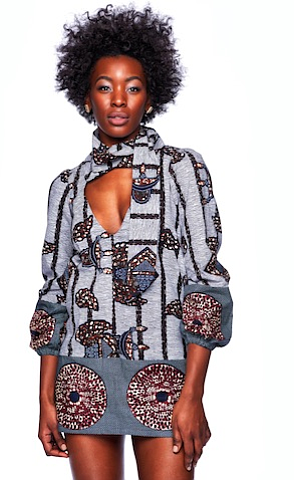 Clarke & Associates presents Urban Chic, a one-day show featuring diverse works by Houston-area artists, artisans and craftsmen and curated by noted Houston artist Chris Silkwood. The focus is on hand-crafted works, including wearable art, clothing, printed fabrics, handbags, jewelry for men and women, furniture and more. All items in the exhibition are for sale by the individual artist. The men and women participating in the show are all established and recognized artists/artisans who have a following in Houston, in Texas and/or beyond. Some are multi-media artists, while others work in one medium. Art has become central to design, whether it be jewelry, clothing or furniture, which is reflected in Urban Chic.
Artists Amita Bhatt, Sharon Kopriva, Randall Mosman, Sherry Owens and Chris Silkwood will exhibit beautiful limited edition art scarves, all individually designed. The scarves were made in England.
The other featured artists in Urban Chic include Onyii Brown (clothing), Piyali Sen Dasgupta (printed fabrics), Nichole Dittman (jewelry), Tarina Frank (jewelry), Eddie Hall (furniture), Rene Henry (jewelry), Chad Kimball (handmade shoes and furniture), Debra Linse (handbags) and Kim Whittington (jewelry). Hall has a gallery in Round Top.
Each artist was carefully selected by Silkwood to represent a unique range of magnificent artistry, including fashion, jewelry design, furniture and fabric. The artists represent diverse ethnic backgrounds. The Urban Chic poster designer is graphic artist Juan Castillo.
Silkwood is a working studio artist and has always enjoyed promoting fellow artists. Curation has served an active role within her career, including numerous public art exhibitions, collaborative events and children's art activities. She believes that art allows us to exist in a better world with color, creativity and self-expression.
The event is Sept. 22: Noon – 4 p.m. at Clarke & Associates, 301 E. 11th St., Houston 77008
For more information about the exhibit, go to https://www.clarkeassoc.com/urban-chic or call 713-254-2998 or 713-854-4246.