How McDonalds solved its Happy Meal problem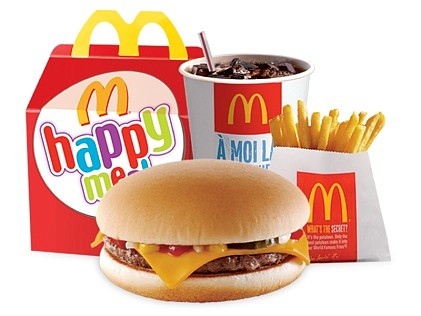 Danielle Wiener-Bronner
(CNN Money) -- The Happy Meal has come a long way.
In response to customer backlash, lawsuits and efforts to ban toys from the kids meal, McDonald's has promised better ingredients, fewer calories and more responsible marketing.
It's paying off. Disney and McDonald's partnered this year for the first time in more than a decade.
Tiffany Rende, senior vice president of corporate alliances for Disney, said when the deal was announced that "McDonald's commitment to balanced Happy Meals allows our two companies to collaborate."
In June, McDonald's began giving out "Incredibles 2" toys in Happy Meals. In the fall, it will give out "Wreck-It Ralph 2" trinkets. The partnership is "clearly a win" for the company, said Morningstar analyst RJ Hottovy.
"Disney's got a great portfolio of brands and characters that would be a good fit for a restaurant targeting families," Hottovy said. Plus, a deal with Disney could open the door to new marketing collaborations, he said.
Now McDonald's has another challenge on its plate: Appealing to Millennial parents.
"In the next five years, I think this is going to become one of the biggest things we talk about in the restaurant industry," said Sam Oches, editorial director of Food News Media at QSR magazine. And, he said, companies are starting to pay attention.
McDonald's, especially, needs to care about kids meals.
Roughly one in every four orders at McDonald's includes a Happy Meal, according to the research company Sense360, which asked more than 1,300 McDonald's customers about their orders over four days in August.
And the Happy Meal may mean even more to the McDonald's brand. After all, Oches said, kids hold a veto vote — a family won't go to a restaurant where there's nothing for children to eat.
"Kids like to eat with their hands," noted Julie Hennessy, a marketing professor at Northwestern's Kellogg School of Management. "They tend to hate new tastes ... kids don't wish there were more options."
For them, "a Happy Meal is kind of perfect in all ways." For health advocates, the meal is far from perfect.
Happy Meal in crisis
In 2006, Disney and McDonald's parted ways after a 10-year deal. At the time, rumors swirled that Disney didn't want to be associated with a brand accused of promoting childhood obesity. Both companies denied the speculation, saying the split was amicable.
A few years later, criticism of the McDonald's Happy Meal became more explicit.
In 2010, the Center for Science in the Public Interest accused the company of an "insidious" use of Happy Meal toys to market to children. McDonald's said the center was "wrong in its assertions," and accused the group of denigrating parents and families "fully capable of making their own decisions."
The following year, nutrition advocates called for the company to retire Ronald McDonald. San Francisco passed a law barring fast food restaurants from giving away toys with children's meals that don't meet California's nutritional standards.