Vanessa Williams Will Headline Theatre Under the Stars' Education Celebration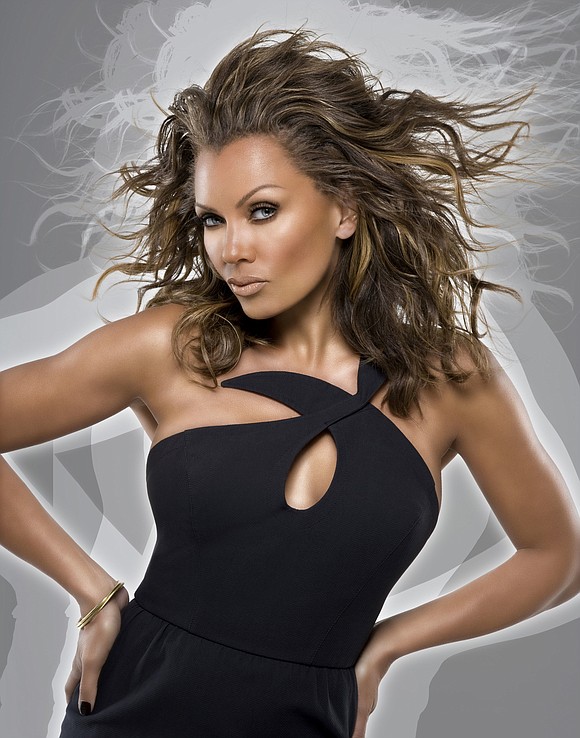 HOUSTON – Multi-platinum recording artist and the star of television, film and the Broadway stage Vanessa Williams is coming to Houston to perform some of her greatest hits in a one-night-only intimate experience at Theatre Under The Stars' (TUTS) 50th Anniversary Season Education Celebration! This annual event benefits The River Performing and Visual Arts Center (The River), TUTS Humphreys School of Musical Theatre (Humphreys School), and TUTS Community Engagement Programs.
Ms. Williams shared "I'm passionate about arts education as both of my parents were arts educators and instilled in me a deep love of music, theatre, and dance. I hope that Houston packs the house to support the important work of The River, Humphreys School of Musical Theatre, and TUTS Community Engagement during the Theatre's exciting 50th anniversary season!"
"I'm thrilled Vanessa Williams will perform at our Education Celebration during TUTS' historic 50th Season. After working with Vanessa on Broadway, I can personally attest to her mesmerizing stage presence and immense talent. I know everyone at the event will love her as much as I do," said Dan Knechtges, Artistic Director of Theatre Under The Stars.
Williams is one of the most respected and multi-faceted performers in the entertainment industry today. She has sold more than seven million records worldwide, and her critically acclaimed work in film, television, recordings, and the Broadway stage has been recognized by every major industry award including the Emmys, Grammys, Tonys, and Golden Globes. Vanessa is the mother of four, and a strong advocate for equal rights. Her charitable endeavors are many and varied, embracing and supporting organizations including The Trevor Project, Broadway Cares, and Special Olympics.
TUTS Education Celebration will be held October 4, 2018 from 6:00 – 10:00 pm at The Hobby Center for the Performing Arts. In addition to the stylings of Williams, TUTS Inclusive Performance Troupe will perform throughout the evening. Dana Tyson, a popular DJ on Sunny 99.1, will be the emcee for the event.
TUTS Education programs are designed to bring the arts to all children throughout the Houston community. At The River, children and adults with disabilities dance, sing, create, and receive an accessible, affordable fine arts education. The Humphreys School focuses on imparting Broadway-level techniques of musical theatre to the stars of tomorrow. TUTS' Community Engagement arts programs implement creative problem-solving skills and provides performing arts opportunities for students at every grade level in schools and daycares.
THEATRE UNDER THE STARS ("TUTS") - (Dan Knechtges, Artistic Director; Hillary J Hart, Executive Director) - was founded by Frank M. Young in 1968 and is Houston's leading musical theatre company for performance, arts education and professional theatrical training; ranging from the classics to new work development. As a 501c3 performing arts organization, TUTS is dedicated to breaking down barriers to access by focusing on inclusivity, education, and community engagement through a commitment to artistic excellence, programs in the community, technique-based curriculum at the Humphreys School of Musical Theatre, and explorative, creative life-skills at The River Performing and Visual Arts Center. For more information, visit www.tuts.com.