Bernie-backed progressive Andrew Gillum will face a Trump-styled Republican in Florida's governor's race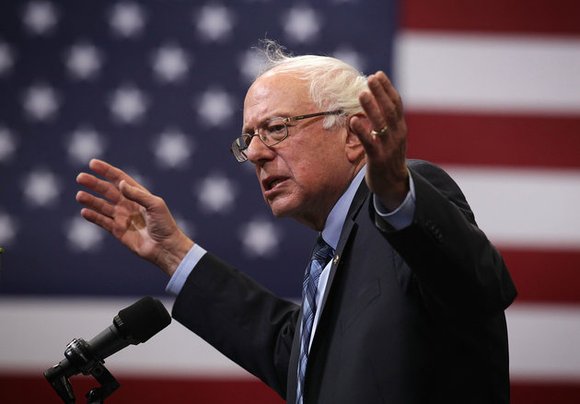 By Gregory Krieg, CNN
(CNN) -- Florida's high-stakes gubernatorial race will be fought between a progressive Democrat vying to become the state's first black chief executive and a Republican congressman closely allied with President Donald Trump.
In a late primary season shocker, Tallahassee Mayor Andrew Gillum defeated the front runner, former Rep. Gwen Graham, who had led in the polls for most of the campaign. He emerged from a field of five competitive candidates, in which he was the only non-millionaire and only supporter of "Medicare for all" single-payer health care, to become the state's first black gubernatorial nominee.
"The point has never been lost on me that my name on the ballot is simply a vessel, is simply the name,' Gillum told a raucous crowd of supporters in Tallahassee on Tuesday night. "But what is underneath that name are all the issues that we care so deeply about."
Gillum will face Republican nominee Rep. Ron DeSantis, setting up a clear ideological battle between progressive Democrats and a Trump-styled Republican in a major presidential battleground state.
In a statement Tuesday night, Vermont Sen. Bernie Sanders, who campaigned for Gillum in Florida earlier this month, cheered the 39-year-old's "vision" and cast him as an emerging leader in the broader progressive movement.
"No one person can take on the economic and political elites on their own," Sanders said. "Tonight, Floridians joined Andrew in standing up and demanding change in their community. That's what the political revolution is all about and Andrew Gillum is helping to lead it."
Meanwhile, Trump was tweeting his congratulation to DeSantis, touting the congressman's "fantastic win."
"Ron will be a fantastic Governor," Trump wrote. "On to November!"
DeSantis was quick to credit the President when speaking after the results came in.
"I'm not always the most popular guy in D.C., but I did have support from someone in Washington," he said on Tuesday night. "If you walk down Pennsylvania Avenue, he lives in the White House with the pillars in front of it."
If the primary was any indication, Democrats in Florida and from around the country seem ready to line up behind Gillum and spend to end two decades of Republican rule in the largest swing state.
Democrats in the race, including billionaire Jeff Greene and the wealthy former Miami Beach Mayor Philip Levine, splayed out more than $100 million for the chance to wrest back control of the governor's mansion. Gillum got a late boost when liberal megadonors Tom Steyer and George Soros led a group that donated $650,000 to his affiliated political action committee.
As the primary neared, progressive groups -- Indivisible Action, The Collective PAC, The New Florida Vision PAC and the Sanders-inspired Our Revolution among them -- banded together to invest an additional $3.5 million in get out the vote efforts supporting Gillum, who campaigned as an outspoken critic of the state's controversial "Stand Your Ground" gun law, which he said at a protest earlier this month "has no place in a civilized society."