Featured Artist of The Month: Rising Jazz Aficionado, Houston's Own, Eddie Moore, Creates a Resurgence of Modern-Day Jazz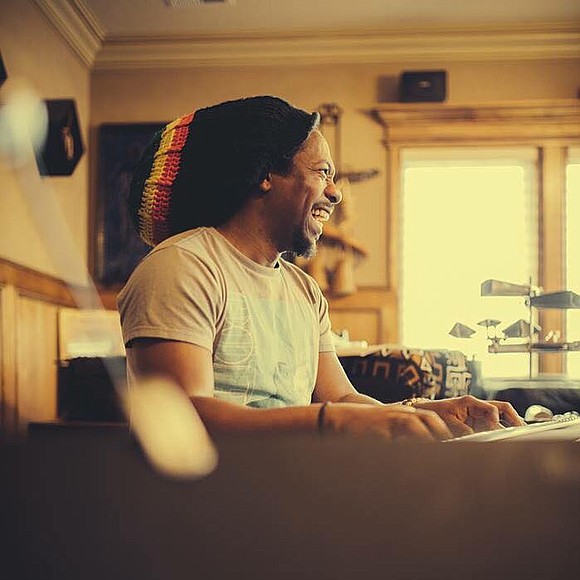 Pianist, Composer and Educator, Eddie Moore, is cultivating modern-day jazz through cleverly produced experimental music, he's making it cool for all people. There is nothing old-fashioned about his sound, but when you listen to what music means to him through instrumentation, it's as if you can image what it was like to stand in the midst of Duke Ellington back in the 1920s—it is exciting to watch. Although Moore now resides in Kansas City, MO, his heart beats in Houston, TX, where he was raised. Moore attended Eisenhower High School where he was known for his irrepressible wit and eagerness to learn in the jazz band. After graduating from Big Ike, he began his courageous musical journey at Texas Southern University where he earned a Bachelors in Arts.
TSU is known for it's unapologetically black stance in the community and producing some important figures in music entertainment such as Jazz Flutist Bobby Humphrey, Joe Sample (The Jazz Crusaders), Kirk Whalum, Conrad O. Johnson and Horace Alexander Young, just to name a few. It was at the HBCU where Moore obtained a perspective on the fact jazz was at the root of all black music. After Moore's musical journey through participating in many bands and absorbing different styles of sound, he decided to relocate and study under Bobby Watson at the University of Missouri-Kansas City to grasp a new appreciation for his roots in music. The multi-talented rising star has been featured on Kansas City Television, is a recipient of the 2016 Charlotte Street Generative Performance Award, and 2017 Artist in Residence at the Kemper Museum of Contemporary Art.
"Jazz is appreciated just as much outside of the city (Houston)," Moore stated in an interview with Houston Style Magazine.
HSM: Who are some of your jazz influences in Houston?
Eddie Moore: Some of my jazz influences are Kyle Turner, Joe Sample, Ronnie Laws, Alexander Young, Barry Lee Hall, Duke Ellington Band, K Foundation, Robert Glasper, Jason Moran, Luqman Hamza, Michael Carvin, just to name a few, there are a lot of personal influences out of Houston.
HSM: Who are some of your jazz influences in Kansas City? How did your move to the city come about?
Eddie Moore: Count Basie, Miles Davis from East St. Louis and even more so Charlie Parker, Logan Richardson, Bobby Watson and wife Pam Watson. A lot of people don't know that bebop comes from the essence of Kansas City. There is a lot of jazz influence here. I use to go back and forth from Houston to Kansas City as a kid [he has family there]. The University of Kansas has a jazz program, it has a good conservatory. I've been contributing to the Kansas City jazz scene since 2012.
HSM: Where are some places you have toured?
Eddie Moore: I've toured in Detroit, Michigan, Paris, France, Costa Rica bi-annually, Los Angeles, CA, Oklahoma City, OK, I'm in Dallas, Austin and Jonestown, TX regularly.
HSM: Do you have any projects you are working on?