Legacy Lapels Brings the Power of the Suit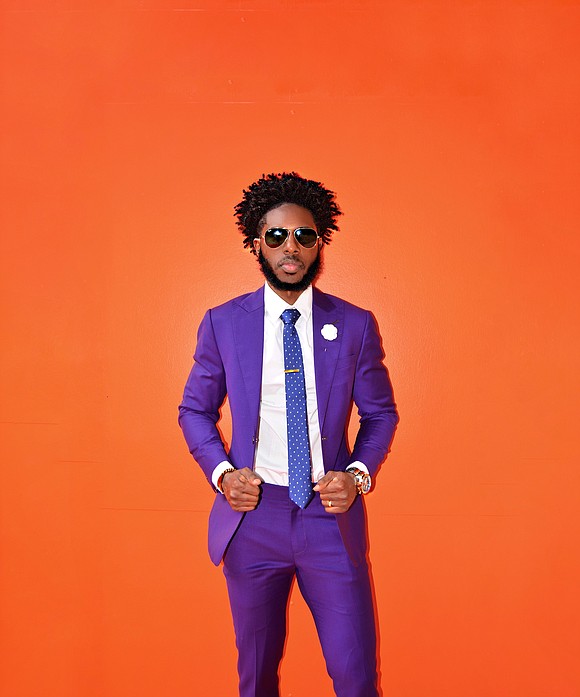 "It's not about the suit. It's about the man in the suit." ~ Ramon Smothers
Meet the Man and Houstonian behind the label Legacy Lapels. His name is Ramon Smothers and he's heating up the custom suit scene unlike any other. Smothers is young, talented, ambitious, and armed with an incredible eye for fashion. Aiming to suit the distinguished gentleman, Smothers also has a goal to change your life while doing it. With his custom suit company two years in the making, Legacy Lapels is taking off with clients here at home and afar. I finally got the chance to have a sit down with this gifted man of fashion for all our Houston Style readers.
Get to know this owner, CEO, fashion trailblazer and how he promises to bring more to you than just a suit.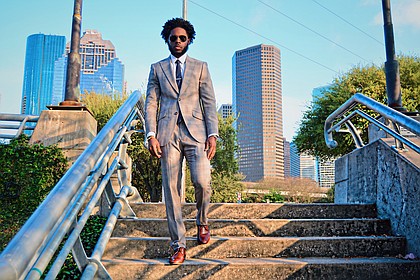 Raegan Carey: Tell me about your company Legacy Lapels. When and how did it get started?
Ramon Smothers: It just started a month ago … so I wrote a book titled the "Fear of Greatness" and I wanted something outside of that, and could build on greatness and empowerment. I started a suit company because I know the power of the suit. Legacy Lapels is an empowerment movement rather a men's suit company.
RC: What sets you apart from others?
RS: We have a totally online component and you choose your fabrics. We also offer home visits for custom fittings and online so we have a dual option. I plan on expanding where I would have a mobile tailor in every major city. Then we would ship the suit directly to you. We are able to save you costs as we ship the suit directly to you.
RC: When did you first realize you wanted to design a menswear line of suits?
RS:Growing up I never owned a suit. It wasn't affordable. In college, I purchased one and it just didn't look right or fit well. As I got older and got a job, I was able to put them together quite well. Friends started asking me advice and it just sort of took off right well. Two years ago, I lost my job and I decided to jump into entrepreneurship. I didn't want to depend on others for my living. The idea of entrepreneurship and building from the ground out inspired me to launch my business. No other article of clothing can empower a man like a suit and that is what I wanted to accomplished with Legacy Lapels.
RC: If you could dress anyone famous who would it be?
RS:I would love to dress Jay Z. He's' been switching it up lately and growing out his hair. So it's the same journey and evolution that I went through and what my peers went through. The way he's doing it is more relatable to my story and I would love to get him swaggered out.
RC: If you could go back and tell yourself one thing before starting your own business what would it be?
RS:Detach from the expected outcome. Just be present and enjoy the process of building because that's where the growth is and where the beauty is. If you let those good feel days take you up and allow the slow days bring you down you will be on this roller coaster, so just enjoy the present moment and enjoy the now.
RC: What do you envision in the future for your company?
RS:In the future, I expect a multi-million dollar company! I won't call my self the CEO of my company until I am only doing CEO duties. I want to grow this company until it's a multimillion company and open a storefront in the Houston Galleria Mall. Not only in that aspect but I want to continue an international movement that allows men to feel good about themselves and to go about changing the word based on that feeling. Men would create a legacy and leave a legacy based on those feelings my custom suits provide. This is where the "legacy" in my company name Legacy Lapels comes from.
RC: Who is your favorite designer?
RS: My favorite designer is Ralph Lauren. Not only am I fan of the brand, but also I'm a fan of his story - modest upbringing and taking advantage of opportunities. I watched a documentary on him a few years back and have been a fan ever since. He's dope.
RC: Name a couple trends we should look out for in men's wear right now?
RS:Bowties are really hot right now, more luxury bowties and high-end bowties. Bright colors is another trend. Legacy Lapels, my brand, doesn't offer the normal colors, I offer a wide number of colors from purple to olive to yellow to chocolate colors. It's amazing to see guys request these colors and its just the fresh turn in the suit industry.
RC: So how about the women? The power suit is a strong staple in women's fashion any possible women's line coming in the near future?
RS: That is def something that's in the works! Eventually, my wife wants to roll it out and it's something I will def roll out in the future and explore.
RC: Lastly, any solid advice or words of wisdom for our Houston Style Magazine Readers?
RS: "Live your legacy daily…so the one you leave is solidified."
To get a custom suit fitting by Smothers of Legacy Lapels visit www.legacylapels.com.
IG: @legacylapels