Huawei CFO Meng Wanzhou arrested in Canada, faces extradition to United States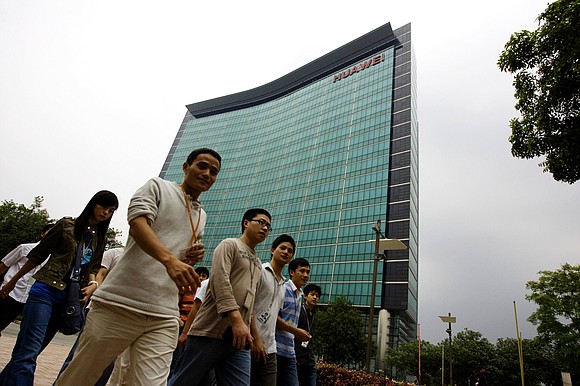 By Julia Horowitz, CNN Business
(CNN) -- The chief financial officer of Chinese tech giant Huawei has been arrested in Canada. She faces extradition to the United States.
Meng Wanzhou, also known as Sabrina Meng and Cathy Meng, was apprehended in Vancouver on December 1, according to Canadian Justice Department spokesman Ian McLeod. In addition to her role as CFO, Meng serves as deputy chairwoman of Huawei's board. She's the daughter of Huawei founder Ren Zhengfei.
Meng "is sought for extradition by the United States, and a bail hearing has been set for Friday," McLeod said in a statement, which was first reported by The Globe and Mail.
McLeod said the Canadian Justice Department can't share details of the case. Meng was granted a publication ban after a judge agreed to bar both police and prosecutors from releasing information about the case.
The US Justice Department sought the arrest as part of ongoing investigation, according to a law enforcement official.
A Huawei spokesperson said Meng was detained by Canadian authorities on behalf of the United States when she was transferring flights in Canada. Huawei said she faces unspecified charges in the Eastern District of New York. The Wall Street Journal reported in April that the US Justice Department was investigating whether Huawei violated US sanctions on Iran.
"The company has been provided very little information regarding the charges and is not aware of any wrongdoing by Ms. Meng," the spokesperson said. "The company believes the Canadian and US legal systems will ultimately reach a just conclusion. Huawei complies with all applicable laws and regulations where it operates, including applicable export control and sanction laws and regulations of the UN, US and EU."
The US Justice Department declined to comment.
China's Ministry of Foreign Affairs on Thursday called for Meng to be released and urged the United States and Canada to explain why she had been detained.
"The Chinese side has made clear our solemn positions to the United States and Canada, and asked them to clarify the reason of the detention and to release the detainee immediately, and to earnestly safeguard the legal and legitimate rights and interests of the person involved," foreign ministry spokesperson Geng Shuang told reporters.
The Chinese company, which sells smartphones and telecommunications equipment around the world, has been facing increased scrutiny in the United States and other countries, where officials have warned of potential national security risks from using Huawei products. The United States is concerned that the Chinese government could be using Huawei's networking technology to spy on Americans.
Senator Ben Sasse, a Republican from Nebraska, said Americans are "grateful" to Canadian authorities for arresting Meng.
"Sometimes Chinese aggression is explicitly state-sponsored and sometimes it's laundered through many of Beijing's so-called 'private' sector entities that are in bed with Xi's communist party," he said.
Senator Chris Van Hollen — a Democrat from Maryland — said Chinese telecommunications companies "represent a fundamental risk to American national security."