Rebecca Morris: The Ache of Bright - January 11 --- March 16, 2019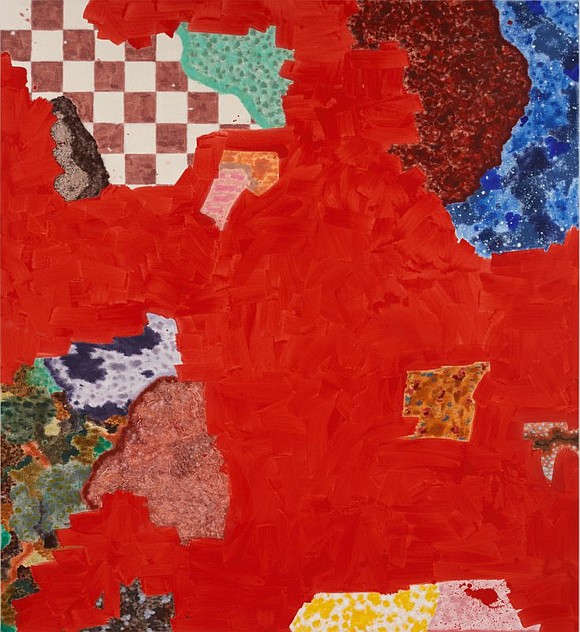 Opening Reception
Friday, January 11, 6-9 p.m.
Since the early 1990s, the Los Angeles-based artist Rebecca Morris has explored the vast visual language of abstract painting. Inventing an extensive array of original forms, compositional rules, and improvisational associations, Morris creates highly considered images that simultaneously construct and disassemble themselves. Varying widely in scale and density, her paintings are both unpredictable and precise, often featuring an ebullient cacophony of hues, patterns, layers, and gestures. This exhibition, Morris's first solo US museum presentation since 2005, features ten major paintings that survey the range of the artist's recent practice.
Rebecca Morris: The Ache of Bright is organized by the Blaffer Art Museum.
Generous support for the exhibition is provided by Ingrid Arneberg, Leslie and Brad Bucher, Kristen and David Buck, Jereann Chaney, Cullen K. Geiselman, Cecily Horton, and Sallie Morian. Additional exhibition and program funding is provided by the Cecil Amelia Blaffer von Furstenberg Endowment for Exhibitions and Programs, the George and Mary Josephine Hamman Foundation, the Sarah C. Morian Endowment, the John P. McGovern Foundation, Jo and Jim Furr Exhibition Endowment at Blaffer Art Museum, the Farrell Family Foundation, and Blaffer Art Museum's Advisory Board members.