Rwandan court acquits prominent opposition leader of forgery, incitement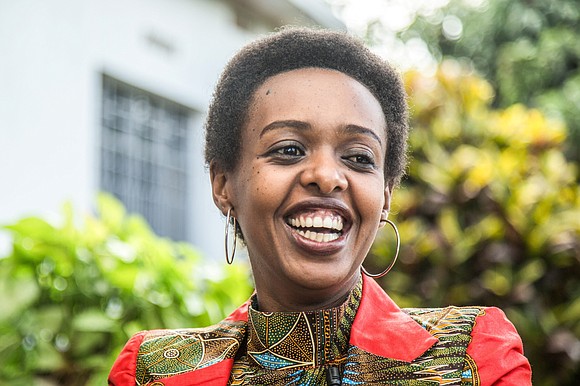 By Kara Fox, CNN Video by Edward Kiernan, CNN
(CNN) -- CNN -- Diane Rwigara, the 37-year-old human rights activist who had once hoped to run for the Rwandan presidency, has been acquitted of charges of fraud and inciting insurrection.
The verdict was delivered in Kigali's High Court on Thursday.
Rwigara's mother, Adeline, who was also in court facing charges of inciting insurrection and sectarian practices, was also acquitted of all charges.
"We find that the prosecution charges do not have a basis and find Diane Rwigara and Adeline Rwigara not guilty on all charges," the three-judge verdict read, according to local news website The East African.
The Rwigaras were greeted by excited family members and supporters who rushed to embrace with songs and cheers inside the courtroom.
In the lead up to the verdict, Rwigara told CNN that she hoped she would be acquitted of the "fabricated charges" but that she was prepared for any outcome.
"All I know is that I am innocent," she said Tuesday.
Read: She wanted to be president, but ended up in jail
International pressure to "Free the Rwigaras" had been building ahead of Thursday's hearing, including calls to drop the charges from a group of US congress members.
In a statement posted to the Rwanda Ministry of Justice website Thursday, the Minister of Justice and Attorney General said: "The Government respects the court's verdict on the case of Diane Rwigara and Adeline Rwigara and will carefully study its implications. We condemn all attempts by external actors to inappropriately influence judicial processes in Rwanda. We will continue to vigorously enforce our laws on electoral integrity, public safety, and respect for the judiciary."
Diane Rwigara said Tuesday that she was "thankful for the support I have received from both within and outside Rwanda," adding that she was "encouraged to see that the injustice happening in my country does not go unnoticed."
Following the verdict, Joan Nyanyuki, Amnesty International's regional director, said in a statement that the Rwigaras "should never have faced charges for expressing their views," and she called on Rwandan authorities "to build on this judgment and work toward developing greater tolerance and acceptance of alternative and critical views."
"The judgment must be a first step in reversing the ongoing trend of repression in Rwanda," Nyanyuki said.
'Beyond a single election'
Rwigara was the sole female challenger in last year's presidential election, which the incumbent, Paul Kagame, won with almost 99% of the vote.
She launched her election bid three months ahead of the August 2017 vote. Just days after she announced her plan to run for office, nude photos -- allegedly of her -- were posted online. Rwigara says the images were digitally altered and used by the government to discredit her. A spokesman for Kagame's party at the time denied to CNN having anything to do with the photos.
Rwigara was eventually disqualified by electoral authorities who said she falsified signatures that she needed for her bid to qualify and accused her of submitting the names of dead people. On Thursday, the court said that while the documents presented to electoral authorities showed indications of forged signatures, the prosecution hadn't proved that Rwigara had personally intended to forge them, according to the East African.