R&B Songstress Kiara Craft Talks Growth, Love And Her Journey Leading To Her Second Album 'Breaking Character'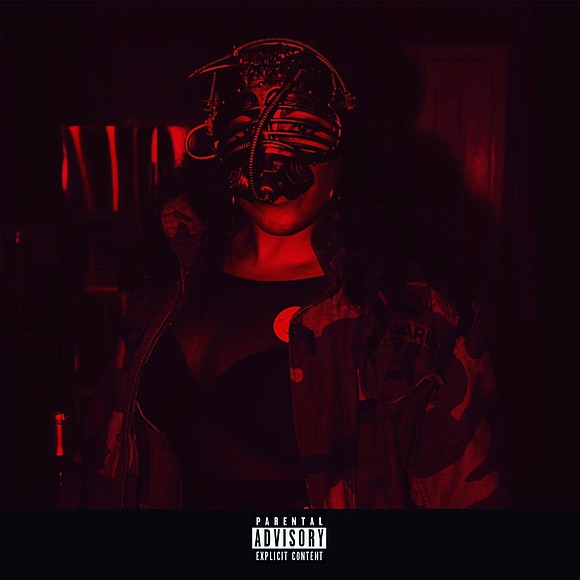 Las Vegas born and Houston-raised singer, songwriter and producer Kiara Craft, is a multi-talented songstress who rivets her impressive vocal range with her bold lyrics. Kiara's soulful melodies and sultry tone breathes the new age of 90s R&B with a dose of Pop and a Hip-Hop edge. In May of 2016, Kiara independently released A Rumor About Love EP, a studio-project that she co-wrote and produced with her production team, The Collective. A Rumor About Love gets personal, as it shares Kiara's adventures with her sexual evolution, matters of life and love. Her single "Sophisticated Freak" (A Rumor About Love) successfully showcases her vocal range, depth, and signature raw, emancipated lyrics that are sure to make the devil, himself, blush. We got a chance to catch up with wife, mother of two and businesswoman in addition to being a talented vocalist, Kiara, to discuss her sophomore project and journey as an artist.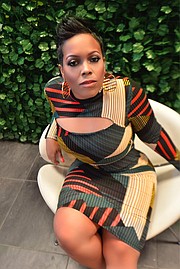 HSM: What is the difference between your debut album to your second album?
Kiara: Life and experience, ha-ha. Having the resilience and confidence of getting it done. You're not trying something anymore, this is what you do. Some of it is very direct and very personal, from when I first got married until now.
HSM: What keeps the love in your marriage spicy and spontaneous are how does it play out being in an open marriage?
Kiara: We've tried the open marriage, we've tried everything. One thing about marriage is that you build with someone who is compatible. It's about having pure honesty and respect. Love is not a monopolistic entity. One thing about being a Saggatarius, I have to be free to be me. We are at the place now to where we just have to make sure we protect each other. [In terms of an open marriage] Be careful it's easy to fall in love because it is about unpredictability. Our life has prepared us since before we were in our 20s. We're married forever. It's not even about sex, as you grow. What I want at 19 may not be what I want at 40. Grow and be free, find out who you are.
HSM: How do you and your husband (Kiara's producer) keep your business separate from your relation?
Kiara: We have date nights and sometimes venture to stay at a downtown hotel. We use to do date nights once a week and now we do it twice a week. We just get into each others head. Everything outside of music and producing. Love is the impression of love. If you don't carve out that space, everything becomes secondary.
HSM: As someone who is comfortable in your sexuality, what are your thoughts on the internet going wild about the viral video of Jill Scott sultry act in her performance?
Kiara: One thing about Jill Scott, is that she has always been sexual and open.

HSM: Which songs should listeners start with on Breaking Character?
Kiara: "Research" (it's very real) and "Nocturnal Emission". I encourage everyone to listen in sequential order to the 16 tracks. [excluding symphonic intro.] The music is very R&B on this album, last time it was pop.
HSM: What advice would you give an artist working on their first project?
Kiara: Grow and be free, find out who you are.
--
Kiara dropped her newest installation Breaking Character to kick off her birthday weekend at the stroke of midnight. It's a steamy 16-track project that invigorates the power of self-assurance, romance and the intensity of love. The album starts off with an orchestral presence with "Breaking Character Symphony" and builds up to a whirlwind of femininity—it's an entity of maturity understood.
Breaking Character is out on itunes now.
Follow Kiara Craft on social media (Instagram, Facebook, Twitter and Snapchat)
For upcoming performances, music, and more visit www.kiaracraft.com