Marina Coryat Is Hosting Convergence at the 19th Annual CEO Marketplace Fair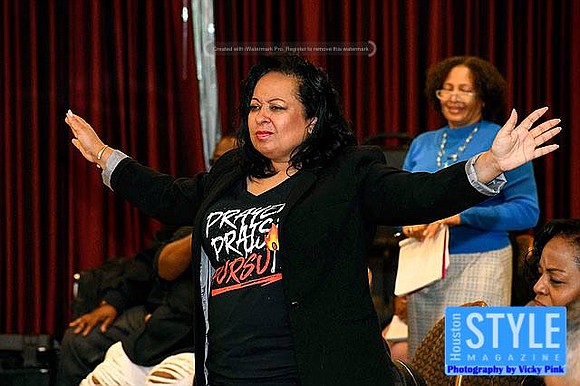 Houston, Texas – December 10, 2018 – Marina Coryat, talk show host of the popular community affairs show Convergence, is bringing her show to the C.E.O. - Christian Entrepreneur Organizations 19th annual Market Place Fair on Sunday, December 16, 2018, from 10 am to 3 pm at the Kingdom Builders Center (KBC), 6011 West Orem Drive, Houston, Texas 77085. She will be interviewing entrepreneurs Warren Broadnax of She's Happy Hair, Dorothy Cook and keynote speaker Minister James Standfield, How to Build a Million Dollar Business God's Way.
This is a FREE event and open to the public.
Convergence is aired on Afrovibes Radio on Mondays at 8:30 p.m. (CST) and featured in 180 countries. Coryat has interviewed community icons, Judson Robinson, President of the Houston Area Urban League and Congresswoman Sheila Jackson Lee.
Marina Coryat is the CEO for Refined Communications LLC. She is an innovative, strategic and results-driven business relations leader with extensive experience in public affairs and community relations in corporate, non-profit, and governmental arenas. She has a solid track record to lead and inspire by positively creating strategies, developing programs and building strong relationships.