The Legendary Lauren Anderson in the Nutty Nutcracker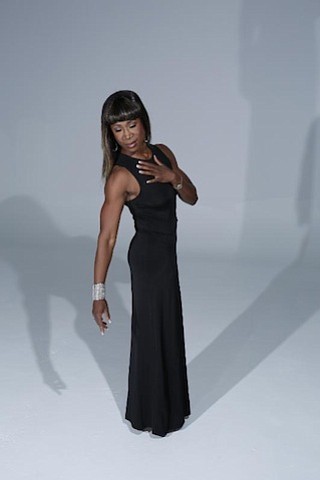 Dallas, Texas - The Legendary, first African-American Principal dancer for the Houston Ballet, Lauren Anderson, will appear in the Texas Ballet Theater (TBT) Ben Stevenson's The Nutty Nutcracker at 8 PM
December 14, 2018 at the Bass Performance Hall
(525 Commerce St. Fort Worth, TX 76102). .
The Nutty Nutcracker is an unconventional take on the holiday classic. This perennial favorite never fails to delight with its hilarious commentary on current events and pop culture. Featuring 'appearances' from some of the year's biggest names in pop-culture, you never know who might appear on stage with Anderson.
Anderson joined the Houston Ballet in 1983, where she was taught and mentored by Ben Stevenson and became the first African-American principal dancer for Houston Ballet in 1990. Anderson danced leading roles in numerous classical ballets. Her repertoire included works by George Balanchine, Sir Kenneth MacMillan, Christopher Bruce, James Kudelka, Trey McIntyre, and Ben Stevenson. Anderson has danced all of the major female roles in the Ben Stevenson productions. Ben Stevenson's Cleopatra was choreographed specifically for Lauren. Her performance as Cleopatra received accolades from international critics. Anderson performed across the world as a guest artist, appearing in New York, Chile, Moscow and Chicago.
Anderson's shoes from her last performance in the 2006 Nutcracker were put on display in 2016 at the Smithsonian's National Museum of African American History and Culture in Washington D.C. In 2017 Anderson received Texas Medal of Arts Award in Dance
Tickets for the Friday night performance can be purchased at www.texasballettheater.org. For more information about Lauren Anderson, please visit www.laurenandersonofficial.com and you can connect with her on Facebook and Instagram - Lauren Anderson Official and Twitter @landersonballet