Noted Political Scientist Dr. Charles V. Hamilton Establishes Research Institute at DuSable Museum in Chicago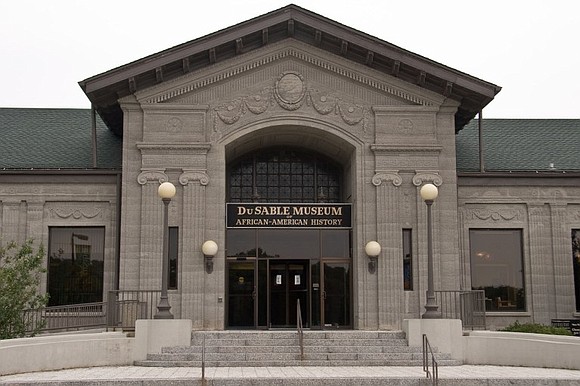 by Lori Lakin Hutcherson (@lakinhutcherson)
Dr. Charles V. Hamilton, a political scientist, activist and Professor Emeritus at Columbia University best known for his 1967 book co-written with Kwame Ture (Stokely Carmichael), Black Power: The Politics of Liberation in America, has established The Drs. Charles V. and Dona C. Hamilton Institute for Research and Civic Involvement at the DuSable Museum of African American History. The DuSable is scheduled to open the Hamilton Institute's Reading Room on Monday, February 19, 2018 with a special dedication event.
The Hamilton Institute will provide a range of opportunities for visitors to peruse its non-circulating reference collection, including a special collection of rare books, to research the DuSable Museum archives and to attend scholarly lectures and history & policy discussions, many of which will be directed toward youth audiences to inspire their interest and encourage their involvement in topics that affect the African American community. Visitors to the Hamilton Institute's Reading Room will include educators, authors, photo researchers, independent scholars, journalists, students, historians, community members and others. Visitors will be allowed access to the DuSable Museum Archives, one of the oldest and richest African American archival collections in the nation, which includes manuscripts, books and journals, photographs, slides, and other printed materials.
"I was interested in combining academic studies with political action. My concern was not only to profess but to participate. I see the DuSable Museum as a repository of study of those efforts; and people will come look at them with those eyes; that people will see someone who not just wrote books but participated," said Dr. Charles V. Hamilton.
Although Dr. Charles V. Hamilton was born in Muskogee, Oklahoma, raised on the South Side of Chicago, and educated at Roosevelt University, Loyola University and the University of Chicago. The contribution to establish the Hamilton Research Institute and Reading Room is one that supports the continuation of progressive development for the city of Chicago—a place near and dear to Dr. Hamilton. His donation represents one of the largest individual gifts in the DuSable Museum's history.
When President Truman integrated the military (1948), Hamilton served for a year. A chronicler of the Civil Rights Movement, he was a young adult at the time of Brown v. Board of Education (1954) and the Montgomery Bus Boycott (1955-56). He lived through the Jim Crow era and witnessed the political transformation that made possible the election of Black officials in the South. Watching the unfolding of civil rights history informed and enriched his scholarship as he created a role for himself as an intellectual amongst activists.
In 1969, Hamilton arrived at Columbia University as a Ford Foundation funded professor in urban political science and became one of the first African Americans to hold an academic chair at an Ivy League university. It was the height of the turbulent 1960s and the nation was reeling from assassinations, demonstrations and riots. Hamilton was at the peak of his fame as the intellectual half of the "Black Power Duo."
The activist half was Stokely Carmichael (later known as Kwame Ture), a former leader of the Student Nonviolent Coordinating Committee, self-professed Black Nationalist and nascent Pan-Africanist. In a brilliant stroke, Hamilton had teamed up with Carmichael, a folk hero and icon for his generation to write what would be Hamilton's most famous book, Black Power: The Politics of Liberation in America (1967).