Ford Announces Greater Houston Area Winners of the Ford Freedom Unsung Heroes of Harvey Awards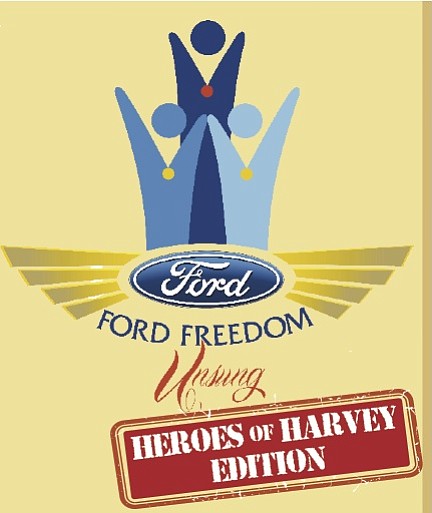 HOUSTON, TX. Feb. 5, 2018 – Ford Motor Company will present twenty-five winners of the Ford Freedom Unsung Heroes of Harvey award, celebrating individuals who have made significant contributions to their community during the hurricane relief efforts. Honorees are being recognized for their outstanding achievements at a special reception in their honor that takes place at the Bell Tower in Houston.
Twenty-Five of Houston's "unsung heroes of Hurricane Harvey" who are quietly – but effectively – making a positive impact in the community, will be honored with the "Unsung" award. The honor is being presented by The Ford Motor Company, in partnership with the Congressional Black Caucus Foundation, chaired by Congresswomen Sheila Jackson Lee, D-TX.
Made possible by a grant from Ford Motor Company Fund, the philanthropic arm of Ford Motor Company, Ford Freedom Unsung salutes and honors individuals who went above and beyond to support the community during this difficult time. Residents of the Greater Houston Area area were invited to nominate unsung heroes who demonstrated heroic deeds during the relief efforts
The event will take place at The Bell Tower – 901 West 34th Street, Houston Texas on Monday, February 12 from 6-9PM . The reception begins at 6pm and awards program beings at 7pm.