Harvey Arts Recovery Fund Announces New Application Date for Second Round of Grants Supporting Houston Arts Community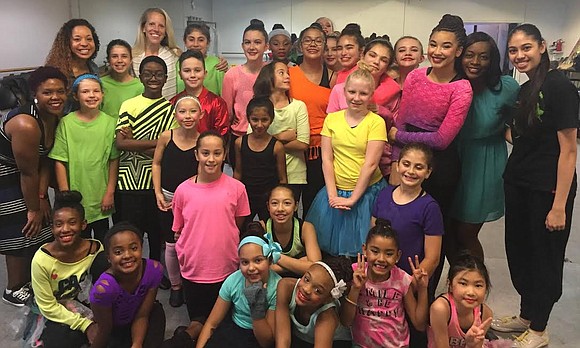 Houston, TX, February 8, 2018- On Thursday, February 15, the Harvey Arts Recovery Fund (HARF) will open up applications for their second round of grants geared towards Houston artists and art organizations in need of disaster assistance. This announcement comes on the heels of the recent news that HARF awarded more than $40,000 to local artists and arts, heritage and cultural organizations who suffered personal and professional losses due to Hurricane Harvey. The new application will close on March 1, 2018 and applicants will apply at www.harveyartsrecovery.org.
"The need for immediate aid post-Harvey is still great in our arts and cultural community and we plan on providing as much support as possible," said Marci Regan Dallas, Executive Director of Fresh Arts. "Residents and visitors of Greater Houston depend on the value local arts add to the area socially and economically. If the multitude of smaller artists and arts organizations who could not rebuild on their own do not receive resources to continue their pursuits, then Houston as a whole will suffer."
Applicants must be able to demonstrate their cultural or artistic practice and how they pursue this creative mission professionally. They must also prove that their artistic practice was negatively impacted, directly or indirectly, by Hurricane and Tropical Storm Harvey. So long as both the need and the reasoning behind the need are clearly present, HARF will not restrict the use of funds to any purpose or category.
HARF was created as a collaboration among multiple organizations to meet the substantial needs of the Houston arts and cultural sector during Hurricane Harvey. Funds were raised with the support of local nonprofits, donations through the online advocacy platform www.harveyartsrecovery.org and seed money provided by the Houston Endowment. Creatives within a 10-county region of Harris, Fort Bend, Montgomery, Brazoria, Galveston, Liberty, Waller, Chambers, Austin and San Jacinto have been able to apply for funding since the fall of last year.
Members of the Local Action Group manage the Fund with leadership provided by Galveston Historical Foundation, Fresh Arts, Dance Source Houston, CultureWorks Greater Houston, The Center for Arts and Social Engagement at the University of Houston, Houston Arts Alliance and Mayor's Office of Cultural Affairs for the City of Houston.
In addition to providing grants, HARF acts as a resource for information such as funding requests, community service opportunities and applications for federal and state assistance. This adds another level of support to HARF's services, which overall enables funded artists and organizations to reach greater comprehensive stability in the short and long-term. They will then be better poised to help Houston heal from the effects of Harvey and contribute to ensuring the city's continued growth.
Recovery for the Houston arts and cultural community is an ongoing process. To help individual artists and small to medium-sized arts, culture and heritage organizations, please donate to Harvey Arts Recovery Fund at harveyartsrecovery.org.