Indique Hair and Myavana Team Up to Offer New Personalized Hair Analysis Technology to Reengineer the Professional Haircare Industry
Custom Hair Analysis Technology Indique ID powered by Myavana to debut at the Bronner Brother International Hair Show on Feb. 10-12, 2018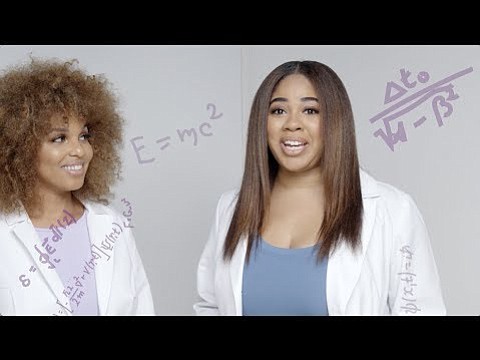 ATLANTA, Feb. 9, 2018 /PRNewswire/ -- Kicking off during the Bronner Brothers International Beauty Show, taking place February 10-12, 2018, award-winning hair extension company Indique Hair and revolutionary hair-tech innovator, Myavana, will join forces for the launch and introduction of Indique ID. Indique ID is a ground-breaking digital service capable of changing the face of today's salons by providing stylists with the power and heightened intelligence to accurately diagnose hair conditions and prescribe effective products and techniques for hair styling and maintenance. At its core, Indique ID serves to not only enhance salon services associated with installing and maintaining Indique Hair extensions but to ultimately turn hairstylists into hair care specialists.
Indique ID powered by Myavana is a hair analysis platform that creates personalized hair care plans based on an individual's texture, type, and condition. Based on the results, Indique ID will suggest products and protective styling options.
How does it work? Consumers interested in knowing their hair ID will visit an Indique-certified Pro Stylist. Next, the Indique Pro Stylist will enclose a few hair strands in a hair analysis kit that will be shipped for examination to the Myavana Hair Lab. Results of the analysis are then published on the Indique ID website for both the client and stylist to access, which includes a Hair Data Summary and Recommended Hair Care Plan. The hair analysis is an informative document utilized like a medical record, which the Indique Pro Stylist can survey to comprehend the current condition of the client's hair in order to give thorough insight on how to best service them. Such data is of significant benefit to the stylists themselves, who can also use these hair analyses as a guide for retailing products.
"Many of our clients are eager to know how to properly care for their natural hair," says Ericka Dotson, Co-Founder & Creative Director of Indique Hair. "With Indique ID, we are addressing their concerns and providing the education along the way!"
"Myavana's proficiency and reputation for adopting digital hair solutions to excavate and relay data and in a comprehensive manner to consumers is an accomplishment we pride ourselves on," says Candace Mitchell, CEO & Co-Founder of Myavana. "I'm so excited to bring more value to the hair industry in a new way with Indique Hair as we elevate the customer experience by catering to women's personalized needs.
"Indique is trailblazing uncharted territory by supporting salon professionals and consumers beyond hair extensions," says Robin D. Groover, Chief Hair Officer of Myavana & Owner of Too Groovy Hair Salon. "The emergence of Indique ID during an age in which women are experiencing detrimental long-term consequences from excessive hair manipulation and accessorization is a game-changer for stylists."