The National Inventors Hall of Fame Announces 2018 Class of Inductees
New Inductees and Contributions to Society to be Honored at May Event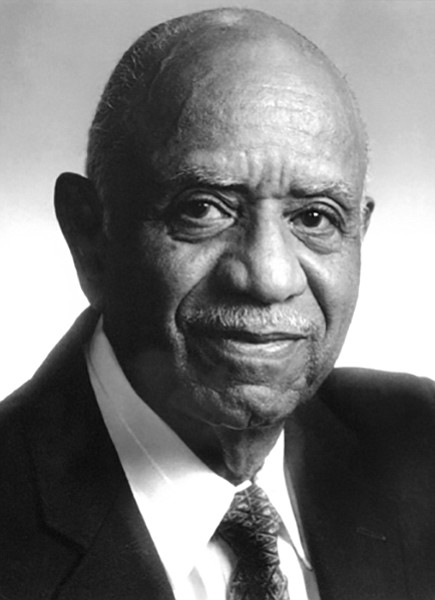 ALEXANDRIA, Va. — Feb. 8, 2018 — Fifteen innovation pioneers whose inventions range from OLED displays to football's yellow "First and Ten Line" will be honored as the newest Class of Inductees in the National Inventors Hall of Fame® (NIHF). In partnership with the United States Patent and Trademark Office (USPTO), NIHF will honor these Inductees May 2-3 at one of the innovation industry's most highly anticipated events — "The Greatest Celebration of American Innovation."
"I am thrilled to join such an inspiring organization that honors the past and challenges the future," said 2018 Inductee Steven Van Slyke, co-inventor of the organic light-emitting diode (OLED). "I am honored that Ching Tang and I are receiving this recognition. I am even more humbled to stand alongside my fellow National Inventors Hall of Fame Inductees who have made the world better through their world-changing innovations."
THE CLASS OF 2018
Marvin Caruthers: Chemical Synthesis of DNA
Marvin Caruthers and his team at the University of Colorado-Boulder developed the methods for chemically synthesizing DNA — a breakthrough that dramatically advanced biological research and helped launch the biotechnology industry. The co-founder of biotech giants Amgen and Applied Biosystems, Caruthers transformed DNA synthesis from a highly specialized basic research application into a widely used research, diagnostic and forensic tool.
Stan Honey: Sports Broadcast Graphic Enhancements
A pioneer in the field of sports television graphics, Stan Honey has transformed the viewing experience of millions of sports fans. Honey and his team created the Virtual Yellow 1st & Ten® line— which has been hailed as one of the most important developments in the history of sports broadcast technology. Work conducted by Honey and his team led to other graphic enhancements in sports including baseball, hockey, NASCAR and sailing.
Sumita Mitra: Nanocomposite Dental Materials
Sumita Mitra — a chemist at 3M Oral Care, the dental products division of 3M Company — invented the first dental filling material to include nanoparticles. The new composite filling material, called Filtek™ Supreme Universal Restorative, is a versatile material that could be used for restoring teeth in any area of the mouth; mimicked the beauty of natural teeth; had better polish retention; and exhibited superior strength than existing dental composites. The product line has been used in more than 600 million dental restorations worldwide, according to 3M.
Arogyaswami Paulraj: MIMO Wireless Technology
Paulraj's wireless technology has revolutionized broadband wireless Internet access for billions of people worldwide. MIMO (Multiple-Input Multiple-Output) improves both transmission data rates and expands network coverage. It is the essential foundation for all current (Wi-Fi and 4G mobile) and future broadband wireless communications.
Jacqueline Quinn: Emulsified Zero-Valent Iron (EZVI)
NASA engineer Jacqueline Quinn led the team that invented an environmentally safe clean-up technology called emulsified zero-valent iron, or EZVI, in the late 1990s. Developed to combat chlorinated solvent contaminants left over from space exploration's early years, this technology provides a method to remove environmental contamination from groundwater in a quick, effective and cost-competitive manner. EZVI has decontaminated groundwater supplies on numerous government sites and has been licensed extensively for commercial use.