Rice's Moody Center for the Arts to Celebrate Its 1st Birthday with a Bang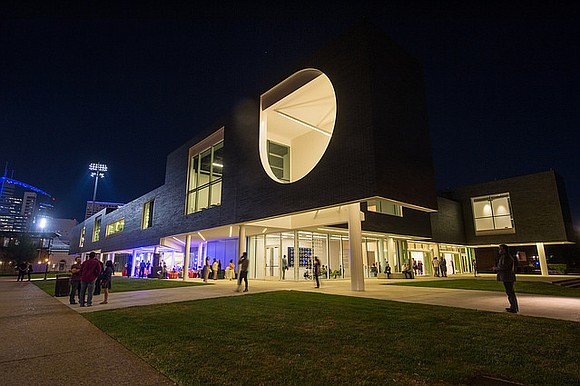 HOUSTON -- (Feb. 9, 2018) – The Moody Center for the Arts will celebrate its first birthday Friday, Feb. 23, from 6 to 9 p.m. with a festive, fun and free party that's open to the public. Guests are invited to enjoy the Moody Center's newest exhibitions, which opened Feb. 2, and dance along to a live performance by Houston indie-pop favorite Wild Moccasins while enjoying beverages, birthday cake and Big Bang-inspired art.
"We couldn't be more excited to celebrate the Moody's first birthday with a public party," said Executive Director Alison Weaver. "In our inaugural year, we welcomed more than 12,000 visitors to exhibitions by internationally renowned artists such Thomas Struth, Olafur Eliasson and Mickalene Thomas, mounted original productions such as 'An Iliad' and 'A Proust Sonata' and commissioned site-specific work by emerging artists like David Scanavino. We look forward to more exciting projects in the year to come."
The award-winning building, designed by renowned Los Angeles-based architect Michael Maltzan, is dedicated to fostering interdisciplinary collaboration through the arts. The intersection between arts and science is on display in the Moody Center's current exhibitions, including Josiah McElheny's "Island Universe," which explores the multiverse scenario of eternal inflation, and Leo Villareal's "Particle Chamber," which uses advanced projection technology and computer algorithms to display its constantly shifting array of pixels.