How to Find a Good Trusts and Estates Lawyer
If you've never been arrested, fired, gone bankrupt, or gotten divorced, you may never have met a lawyer—let alone hired one. But if you want to create an estate plan for your family (and don't want t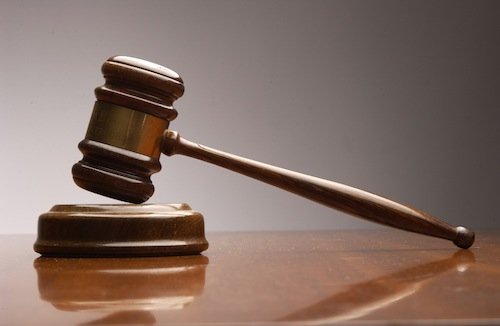 Berkeley, CA (February 2018)—Creating an estate plan is something most people know they should do for themselves and their families, but getting around to actually doing it is another story! That's no big surprise, says attorney Liza Hanks. Sometimes it takes a person years to get motivated to start planning. And once they finally begin, they often get stuck, because they don't know how to find a good lawyer to help them.
"Finding a good lawyer to put together your estate plan isn't really that different from finding a contractor, dentist, doctor, or any other qualified professional," says Hanks, author of Every Californian's Guide to Estate Planning: Wills, Trusts, and Everything Else (Nolo, 2018, ISBN: 978-1-413-32468-6, $19.99). "The key to finding a good one is knowing what you need, asking good questions, and then listening carefully to the answers you are getting as well as the answers you're not getting."
Hanks says a great way to find an estate planning lawyer is to ask your friends, work colleagues, alumni network, other parents at your children's school, or members of your church, synagogue, or mosque. Just be sure to look for people like you: people with a similar amount of money who are in a similar place in life. Maybe they're also new parents, or their kids are also leaving for college. Or maybe, like you, they're retirement age.
"When you're asking around for lawyer recommendations, you might discover that many people haven't yet done an estate plan either," says Hanks. "That might make you feel a bit better for waiting so long yourself! But once you find those who have already done an estate plan, be sure to ask whether they liked the person they worked with. If they did like them, ask them why they liked to work with them. You might start hearing the same name more than once, which is always a good sign."
After you've collected three or four names, the next step is to do a little research. Start by checking out their websites, which can give you a lot of useful information. Here are three things to look for in a lawyer's website:
1. What kind of information about estate planning does the website provide? Is there useful information on the website to help you understand what an estate plan is and what you need to bring to an appointment to get started? How does the information make you feel?
"If the content on any lawyer's website makes you feel afraid or stupid, keep looking," says Hanks. "And if there's no information other than a lawyer's name and address, know that that's not necessarily a bad thing. But it may indicate that they're not very interested in making the process easy for you."
2. What does the website tell you about an attorney's services and their cost? Does the attorney tell you exactly how much he or she charges for an estate plan? Do they charge by the hour or on a flat-fee basis?