Exceptional Attorneys Honored with Prestigious 2018 HNBA Top Lawyers Under 40 Award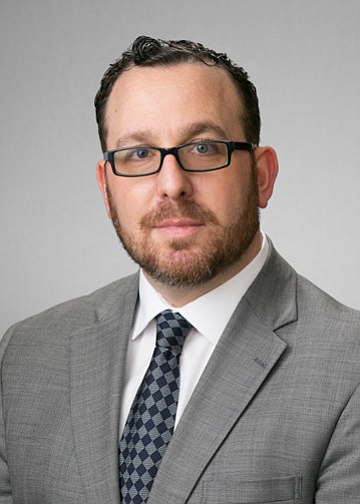 Washington, D.C. – The Hispanic National Bar Association (HNBA) is proud to announce the exceptional attorneys who have been selected to receive the prestigious "HNBA Top Lawyers Under 40" Award.
After a rigorous review process, the Awards Committee selected 33 highly qualified winners from across the country. The "Top Lawyers Under 40" Award honors accomplished lawyers who have demonstrated professional excellence, integrity, leadership, commitment to the Hispanic community, and dedication to improving the legal profession.
"We are incredibly proud to honor 33 of our best Latino and Latina lawyers and community leaders from across the nation," said Erica V. Mason, HNBA National President and Partner at Constangy, Brooks, Smith & Prophete, LLP. "Once again this year, the HNBA received the largest number of nominations in history, surpassing even last year's record. The number of both nominees and honorees exemplifies the depth and strength of our community in the areas of law and leadership.
"I want to thank the HNBA Awards Committee for their diligent work during the selection process, and I offer my hearty congratulations to the award winners. Keep trailblazing and making us proud!"
The awards will be presented during the 2018 HNBA Corporate Counsel Conference in San Francisco, CA on Friday, March 16, 2018. The attorneys to receive the 2018 HNBA "Top Lawyers Under 40" Award (listed in alphabetical order) are:
2018 HNBA Top Lawyers Under 40 Recipients
Andrés Acebo, Partner, DeCotiis, FitzPatrick, Cole & Giblin, LLP
Township of Washington, NJ
Andrés Acebo is a partner with the law firm of DeCotiis, FitzPatrick, Cole & Giblin LLP. He counsels and represents governmental entities, higher education institutions and public-school districts, and closely-held corporations. His practice focuses primarily on the areas of employment and labor, education law, and government/public entity law. Andy is regularly retained by governmental entities to conduct independent special investigations into alleged public official and employee misconduct and adverse employment actions. Prior to entering private practice, he clerked for the Honorable Jonathan N. Harris, J.A.D. (retired) in the Appellate Division of the Superior Court of New Jersey. Andy has published several articles concerning the cross-section of race, law, politics, and public policy with the Columbia Journal of Race and Law, The Brown University Policy Review, the Seton Hall Legislative Journal, and the Rutgers Race and the Law Review. Andy has also been recognized as a Rising Star in the area of Labor and Employment by New Jersey Super Lawyers, and has held leadership roles within local and national bar associations. He currently serves as a Deputy Regional President (Region III) of the Hispanic National Bar Association.
Sonia A. Antolec, Director of Legal Hiring & Recruiting, Cook County State's Attorney's Office
Chicago, IL
Sonia A. Antolec is Director of Legal Hiring and Recruiting for the Cook County State's Attorney's Office in Chicago, Illinois. She maintains a caseload as a criminal prosecutor and is charged with diversifying the second largest prosecutor's office in the country. Before joining the State's Attorney's Executive Staff, she served as Chief Administrative Law Judge for the Illinois Department of Healthcare and Family Services. Before joining HFS, she started her career as a Cook County Assistant State's Attorney directly out of law school. Ms. Antolec is an adjunct professor at DePaul University and at Loyola University Chicago School of Law, coach of the Loyola HNBA Uvaldo Herrera Moot Court Team, and coach of the St. Ignatius College Prep Mock Trial team. She received her J.D. from Loyola University Chicago and her B.A. from DePaul University.