Meet Keesha Boyd, Director of Multicultural Consumer Services at Comcast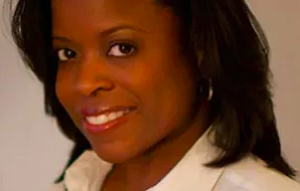 As Black History month comes to a close, we continue to celebrate the work of African-Americans in the entertainment industry, and the Comcast Xfinity's Black History Month campaign has featured a myriad of blerds featured in the Groundbreakers: Heroes Behind The Mask. The spotlight is on the pioneering talent behind some of America's most beloved superhero stories and designs while chronicling the deep-rooted history and representation of the Black community.
We had an opportunity to chat with Keesha Boyd, Executive Director of Multicultural Consumer Services for Comcast.
Jamie: Thank you so much for taking the time to talk to Black Girl Nerds. First of all, tell us exactly what your role is as the executive director of multicultural consumer services at Comcast.
Keesha: Yes, the mouthful of a title that I have. Basically what it means is I have an overall responsibility for our end-to-end African American consumer business strategy. So that means my team and I, we touch everything from working directly with the networks that manage African American programming. We manage TV One, the Africa Channel, BET, and OWN. We also work directly with the field to drive sales. I partner with our multicultural marketing teams to make sure that we're focused on the right things as it relates to our products and services and how they connect with African American consumers and insights. Then I also get to comb through the world of content that's out there and making sure that we have the right content offering and most robust content offering of African American centered content, black identity, and black culture content represented across all of our platforms on demand and online.
Jamie: You know we're right now in Black History Month, and you guys over at Comcast Xfinity are kicking off a really great campaign called Groundbreakers: Heroes Behind The Mask. Can you tell us what that's all about?
Keesha: Yeah, so we're really excited about this one. You know, every Black History Month it's our goal to honor the past but to also really pull forth a theme or a focus that's relevant and timely for now. And as everybody knows, Black Panther is everything. It was everything from the time it was announced. And so what we really wanted to do was sort of connect to what we knew was going to be important for this community during this month and find a way to tell stories that maybe are not often told about the contributions that African Americans are making behind the scenes to this very popular genre. Despite the lack of representation, we as a community are really contributing in some pretty incredible ways from costume illustration to costume design to show running and writing and producing and graphic illustrators. There's a growing sort of group of African American talented creators who are contributing to this genre and this space and we wanted to make sure that we highlighted them during this time.
Jamie: I really look forward to seeing this, because some of the folks that are featured in that series I know them very well and I've interviewed them in the past, so it's exciting to see people — that you know — kind of getting their glow up.