Mardi Gras Museum Golf Tournament – March 2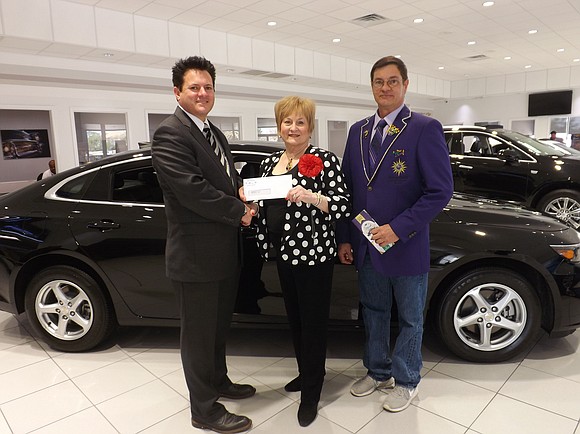 LAKE CHARLES, La. (Feb. 23, 2018) – Ryan Navarre of Billy Navarre Chevrolet presented a sponsorship check to the Mardi Gras Museum of Southwest Louisiana to support the Mardi Gras Museum Golf Classic which will take place a Gray Plantation Golf Club, 6150 Graywood Pkwy., on Friday, March 2, from noon – 5 p.m.
Accepting the check on behalf of the Mardi Gras Museum were Anne Monlezun, president, and David Faulk, director.
For further information on signing up for the four-man scramble team format, please call the Mardi Gras Museum of Southwest Louisiana at (337) 430-0043. Visit www.swlamardigras.com and click on "Mardi Gras Museum" to learn more about the exhibits, hours of operation and opportunities to view costumes from the extensive collection of memorabilia as well as interactive exhibits.