Black Owned Tech Start-Up Company Shakes the App Store with Innovative Game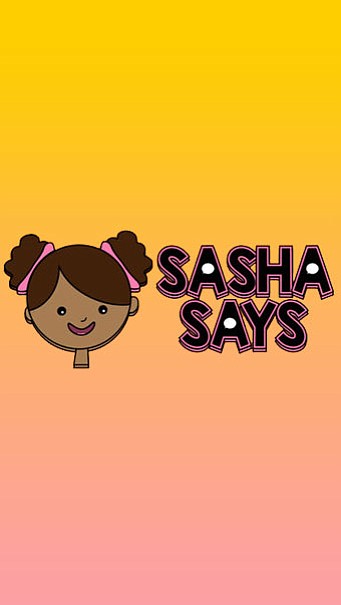 The holiday season has just gotten brighter with the newest free addition to the Apple App Store. The new app, Sasha Says, turns simple phone gestures into an engaging game. The app features Sasha, a young Black girl in a colorful outfit, who gives you creative instructions to follow in a simple game that delivers a familiar but unique experience to the iPhone and iPad. Splash House Studios LLC, a Black owned tech start-up company in Atlanta that specializes in creating mobile apps, recently released Sasha Says, its first app.
Tremayne Toorie, the founder of Splash House Studios, could not contain his joy regarding his company's first release, a project that began production in the summer of 2017. "We are extremely excited for everyone to get their hands on Sasha Says. There was a great deal of passion put into the creation of this game, and I know users will be able to fully immerse themselves into the Sasha Says experience!" Toorie, a self-taught developer with a passion for delivering innovative apps, founded Splash House Studios in July of 2017.
As an African-American in the app developing arena, it can be difficult to find strong partnerships for developing apps because of the struggles with diversity the tech world has been having, so Toorie decided to partner up with another African-American who had the talent to help create the immersive game experience he envisioned. He partnered with Adrian McDaniel, an independent iOS developer in Atlanta, and the two were able to combine their abilities and create the interactive game. "It was truly a blessing to team up with Adrian for this project; he brought a unique skillset to the table and was able to help take Sasha Says to new heights," Toorie said.
Toorie released Sasha Says on his 25th birthday as a way to spread the word about the app through social media networks. One of the features of many social media networks is that they highlight when it is someone's birthday, and Toorie chose to use that spotlight to showcase Splash House Studios and the release of Sasha Says. "Social media is a powerful marketing tool, and with a limited budget I felt that using this platform to announce the launch of Sasha Says was a great idea," he said. The game has gotten over 500 downloads since its recent release and positive reviews praising its addictive and fun gameplay for all ages. Toorie has confirmed that they plan to update Sasha Says with new features throughout 2018, ensuring that Sasha will continue to have plenty to say to her fans in the future.
To download Sasha Says, visit the App Store on your iOS device or click the link below to take you straight to the free game!
https://itunes.apple.com/us/app/sasha-says/id1266366624?ls=1&mt=8
To learn more about the new app, visit SashaSays.online
Written by John Torrey