A Georgia Transplant Family Will Celebrate BIG This Month
A New Heart and Their Little Boy's 6th Birthday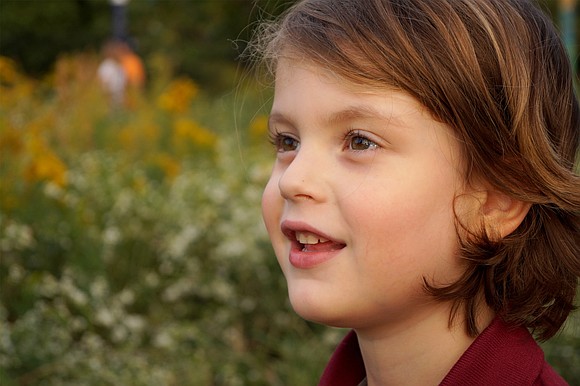 January 2, 2018 – For years to come, January will be a month full of celebration and joy for the Gray family of Atlanta, Georgia. But when their son, Everett, was born six years ago they were not certain his January birthday celebrations would be a reality for their family.
Everett's transplant journey started while he was in utero. Kelley and Jeremy Gray were beyond excited when they learned the news of their pregnancy. However, at their 20-week prenatal anatomy scan, the baby was diagnosed with a severe congenital heart defect known as Hypoplastic Left Heart Syndrome. This meant the baby would be born with a small, underdeveloped left ventricle and would not survive without surgery.
Jeremy and Kelley welcomed Baby Everett to the world a little earlier than they expected when he arrived five weeks premature. He was transferred to Children's Healthcare of Atlanta at Egleston the night he was born, and his first open heart surgery was performed when he was just two days old. The surgery was successful, but the recovery was long and difficult for the tiny infant. Everett's second open heart surgery, the Glenn procedure, was performed when he was almost five months old. After that surgery the baby started growing and developing well, but Jeremy and Kelley both knew a heart transplant was necessary for him to have a second chance at life.
The young family's next health challenge occurred in March 2013 when a clot in Everett's native aorta caused severe heart failure. The toddler was hospitalized for three weeks recovering from this major setback. Then in the middle of the night on March 31, 2015, Everett woke up struggling to breathe. The Grays noticed his color was pale and he was restless. They rushed to Egleston's ER and after extensive lab work, ultrasounds and an emergency cardiac catheterization Jeremy and Kelley were told Everett was, once again, in severe heart failure. On April 3rd as it became clear that Everett's heart would not recover and his condition would continue to decline, he was listed for a heart transplant at the highest priority status: 1A.
According to the Grays, before Everett was born they knew a heart transplant would be in his future. But the hope and expectation was they would not be facing a transplant for 10 to 15 years. That was not to be the case, and Braveheart Everett (as his Facebook effort was aptly named) was admitted to the CICU until a matching heart could be found.
During this time of inpatient waiting, a transplant social worker gave Jeremy and Kelley information about the Children's Organ Transplant Association (COTA). Jeremy and Kelley admit they did not give the information much attention at first. They decided to take a second look once they started to encounter other transplant families who were working with COTA and started to get a better picture of the transplant-related expenses they would be facing for Everett's lifetime.
COTA uniquely understands that parents who care for a child or young adult before, during and after a life-saving transplant have enough to deal with, so COTA's model shifts the responsibility for fundraising to a community team of trained volunteers. On May 14, 2015, a COTA fundraising specialist traveled to the Atlanta area to meet with volunteers for the COTA campaign in honor of Everett G and walked the group of attendees through the entire process. Within days of their training, this COTA team of volunteers was off and running.