Trump's 'Election Integrity' Commission Was a Fraud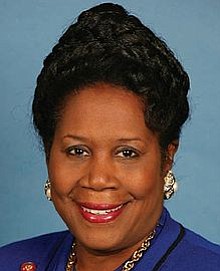 Washington, DC – Congresswoman Sheila Jackson Lee, a Senior Member of the House Committees on Judiciary and Homeland Security and Ranking Member of the Judiciary Subcommittee on Crime, Terrorism, Homeland Security and Investigations, released the following statement about the dissolution of the Administration's 'Election Integrity' commission:
"The 'Election Integrity' Commission was little more than a White House effort to deceive, distract, and disrespect the American people. While I welcome its disbandment, the Commission should never have been formed in the first place.
"Trump's misguided and ill-conceived commission to investigate voter fraud in America was in and of itself, a fraud. Numerous studies have concluded that there is no evidence of massive voter fraud, only voter suppression and intimidation.
"The most profound assault on our Democracy in 2016 was Russia's interference to help steer the results of the Presidential election toward Donald Trump. The greatest threat to the integrity of our elections is the disenfranchisement of American citizens who wish to fulfil their civic duty to vote.
"If the President really wants to address fraud within our elections, he should encourage Congress to pass the Voting Rights Advancement Act to ensure Americans who wish to vote are not disenfranchised."