Beauty Trend: Hyaluronic Acid | Vanish Cream - Botox In A Bottle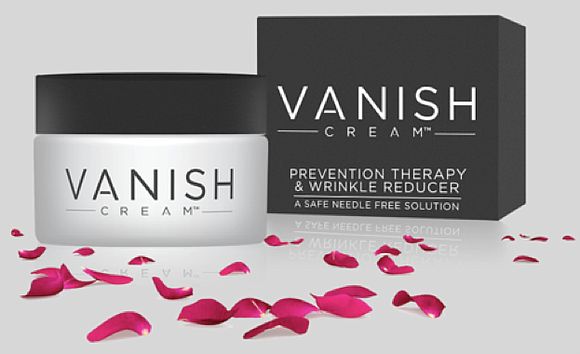 Vanish Cream, the first clinically proven blend, BOTOX in a bottle that's full of moisture for your skin.
Vanish Cream is FDA approved and one of the first creams to hit the market that has the same mechanism of Botox by relaxing the facial muscles while 'vanishing' fine lines. This product not only is a firm wrinkle reducer, but is considered prevention therapy and has a high concentration of the following key active ingredients:
• Hyaluronic Acid: moisture-binding ingredient that keeps skin plump and hydrated.
• Argireline: Prevents the formation of expression wrinkles by inhibiting muscle movement. For this reason it is sometimes called Botox in a jar.
• Matrixyl 3000: Matrixyl is a peptide that specifically stimulates collagen synthesis and skin repair qualifying it as a long-term aging system.
Do you realize that once you turn 30, you start losing 1% of collagen production per year? This is a milestone age for so many of us as we begin to consider intense anti-aging treatments. Vanish Cream was created in order to cater to those of us who are terrified of surgeries or multiple pricks of the needle. Yikes!
It's being reported that Botox injections are booming amongst millennials as young as 18 for prevention because they have the fear of getting wrinkles.
Check it out for yourself! www.vanishcream.com.