Guidebook for Men in Healing From Divorce Released
Daryl G. Weinman announces release of 'Your Post-Divorce Journey Back to Yourself (For Men)'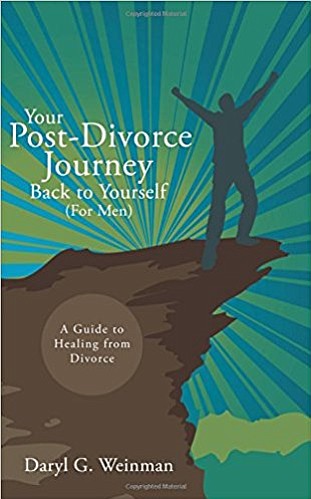 AUSTIN, Texas – As a child of divorce, and as a divorce attorney, Daryl G. Weinman thought she understood from several perspectives what divorcing people experience. But she realized that she did not truly understand the emotional impact that divorce can have until she went through a divorce herself. She did a lot of soul-searching and research into healing from divorce. She wrote "Your Post Divorce Journey Back to Yourself" as a therapy for herself. She initially wrote the book for both genders but quickly realized that men and women do not experience divorce the same way. Distinguishing the emotions, fears, financial situations, support systems and post-divorce dating experiences of both parties, she penned two versions of the book.
Two years after the release of the first book for women, Weinman now offers "Your Post-Divorce Journey Back to Yourself (For Men)" (published by AuthorHouse). This is a guide for men to healing from divorce, especially after a long marriage – redefining their future, taking care of their mental health, starting to date again and avoiding mistakes they may have made during the first go-round.
"Divorce is very scary. When you have a view of your future, of the person with whom you plan to grow old, with whom you plan to retire, share grandchildren, travel, etc. and suddenly that view of your future is shattered and gone, starting over can be terrifying." Weinman is positive that if men, who are going through or are already divorced, can take care of their mental health, have a realistic view of their financial situation, maintain good relationships with their children, and can heal from the wounds of a bad marriage, they can actually have a much better, happier and healthier life going forward.
"Their life isn't over, it is just different and can actually be much better, if they take care of themselves and redefine their future in a realistic light," Weinman concludes.