TLC's SAY YES TO THE PROM Returns for Seventh Consecutive Year, Making Prom Dreams Come True and Empowering Deserving High School Students Nationwide
2018 SAY YES TO THE PROM special to premiere on TLC on March 24 at 9/8c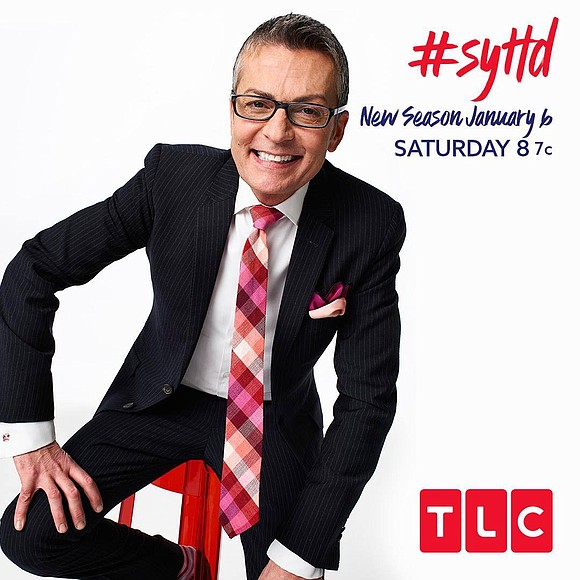 (Silver Spring, Md.) – TLC's SAY YES TO THE PROM initiative is back and kicking off the 2018 prom season alongside returning retail partner Macy's to help 1,000 underserved and academically high-achieving students across the country find the perfect prom look. In addition to gifting students with prom dresses, tuxedos and accessories as well as one-on-one style sessions with Monte Durham of TLC's SAY YES TO THE DRESS: ATLANTA, TLC and premier editorial partner Seventeen magazine also are, for the first time ever, bringing the prom of a lifetime to one deserving high school as part of the initiative's inaugural "Win A Dream Prom for Your School" contest.

TLC will kick off the 2018 SAY YES TO THE PROM tour with an all-expenses paid prom for the students of New York City's Inwood Academy for Leadership Charter School, winner of the 2018 prom contest, in February. Ahead of the prom, students from Inwood Academy will be treated to a full shopping day alongside Durham where they will receive free prom dresses and accessories by Macy's and, for the men, tailored suits, watches and dress shirts provided by Sean John. Participants also will be treated to complimentary hair and makeup consultations provided by Paul Mitchell Schools. A 60-minute SAY YES TO THE PROM special following students from this year's prom event will premiere on TLC on March 24 at 9/8c for the third consecutive year.
The SAY YES TO THE PROM tour will continue in March and April, making special stops in Miami, Tampa and Houston for students in areas impacted by the 2017 hurricanes. The tour also will stop in Knoxville, Tenn. and Silver Spring, Md. Each stop along the tour will feature an all-day "shopping" event to outfit participating students with the perfect head-to-toe prom ensemble. Beyond these local events, the specially designed line of SAY YES TO THE PROM dresses and accessories will return to Macy's stores nationwide for the second year in a row on January 15.
"In 2011, Discovery Communications created TLC's SAY YES TO THE PROM, a prom dress donation drive and outreach event aimed at outfitting high school students with prom attire. Initially held at our global headquarters in Silver Spring, Md., that program has since evolved into a nationwide initiative with an exceptional, impactful mission – to give underserved, deserving students across the country an unforgettable prom experience along with educational and career-building opportunities to broaden their horizons beyond the prom and prepare for their futures," said Adria Alpert Romm, Chief Human Resources and Global Diversity Officer, Discovery Communications, and creator of SAY YES TO THE PROM.
Designed to go beyond the dress and tuxedo to prepare students for college and careers, this year's SAY YES TO THE PROM will feature scholarship, internship and mentorship opportunities as part of educational and youth workforce partnerships with The Will and Jada Smith Family Foundation's Careers in Entertainment initiative and The Emma Bowen Foundation. Students at each event also will meet and be paired with professional mentors from the fashion and media industries. These mentor-mentee relationships will extend beyond the event and offer students an ongoing connection to the professional world.