Houston Area Chapters of Delta Sigma Theta Sorority, Inc. Partner to Paint the Town RED
In a Delta Day of Service Joint Founders Day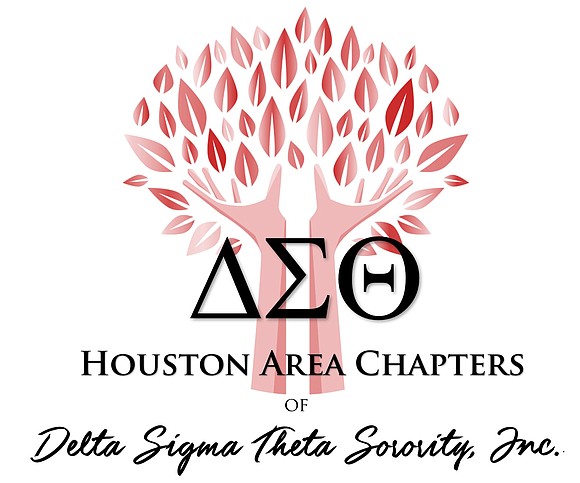 Houston, TX- On the shoulders of twenty-two collegiate women who, on the campus of Howard University, dared to live beyond limits, eight local chapters of Delta Sigma Theta Sorority, Inc. will commemorate their legacy on January 13, 2018. It's a rich history that continues to honor a commitment to sisterhood, scholarship, and service.
Among the chapters that will gather on January 13, 2018 for multiple public service events across the Houston area are: Houston Alumnae Chapter, Houston Metropolitan Alumnae Chapter, Suburban Houston Fort Bend Alumnae Chapter, Bay Area Houston Alumnae Chapter, North Harris County Alumnae Chapter, Zeta Sigma, Delta Gamma, and Rho Psi. This year will mark the 30th Anniversary of the Delta Day of Service Joint Founders Day Activities for the collaborating chapters.
In a series of service opportunities for chapter members including: reading to youth, boxing food for those in need, registering people to vote, and training individuals to register others to vote, the local chapters have partnered with organizations to host the following activities:
*Barbara Bush Houston Literacy Foundation with Houston Independent School District from 9:00 a.m. -11:00 a.m.
Telephone: 832-647-5165
Participating schools include:
Atherton Elementary School 2011 Solo St, Houston, TX 77020
Blackshear Elementary School 2900 Holman St, Houston, TX 77004
Young Elementary School 3555 Bellfort Houston, TX 77051-1401
Kate Bell Elementary School 12323 Shaftsbury Dr. Houston, TX 77031
 Voter Registration Drive held at The Breakfast Klub 3711 Travis Street Houston, TX 77002 from 7:30 a.m. - 2:00 p.m.
 Voter Registrar Training held at Houston Area Urban League 5260 Griggs Rd. Houston, Texas 77021 from 11:00 a.m. - Noon
 Houston Food Bank 535 Portwall St. Houston, Texas 77029 from 1:00 p.m. - 4:00 p.m.
 Dress for Success Donation Drive will take place from 1pm-4pm in conjunction with the Houston Food Bank service project. Accessories will be collected on site.
"We are ready to paint the city red", said DeShantra Moore, Delta Day of Service Event Chair. "Our commitment to service is year round, but this is always an extraordinarily exciting opportunity to honor our founding trendsetters and uphold their vision in great fashion."
For more information, please contact DeShantra Moore at info@bahadeltas.org