Martin Luther King's Legacy Honored with Day of Service
Shell Oil Company volunteers spend holiday working along with other companies & individuals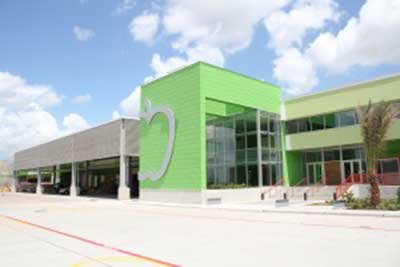 Dr. Martin Luther King, Jr. once said, "Life's most persistent and urgent question is, 'What are you doing for others?'" To honor King's life and work and in recognition of MLK Day, Houston Food Bank is welcoming individual and corporate volunteers on Monday, January 15, 2018, which is MLK Day.
More than 150 volunteers from Shell Oil Company will work on MLK Day, doing various projects from 8 a.m. to noon. For more than 20 years, Shell has sponsored MLK National Day of Service activities across the nation.
Shell will also be joined at the Food Bank by volunteers from Astros Foundation, Cargill, Jack and Jill of America, Johnson Controls, Retirement Advisor Council, Sterling Aviation High School and Zeta Phi Beta Sorority Inc. See volunteer schedule below.
Activity includes sorting donated product in the Carousel Room.
Learn about the national MLK Day of Service at http://mlkday.gov/about/serveonkingday.php
Monday, January 15 – 8 am to 4 pm
8am-12pm
Jack and Jill of America - Humble/Kingwood Chapter - 70 volunteers
Johnson Controls, Inc. - 25 volunteers
Shell Oil - 150 volunteers
Sterling Aviation High School - 65 volunteers
9am-12pm
Astros Foundation - 200 volunteers
1-4pm
Cargill
The Houston area chapters of Zeta Phi Beta Sorority, Inc. - 100 volunteers
Retirement Advisor Council 30 volunteers
Houston Food Bank, 535 Portwall Houston, TX (77029)