12 HISD Students to Compete During MLKJr. Oratory Finals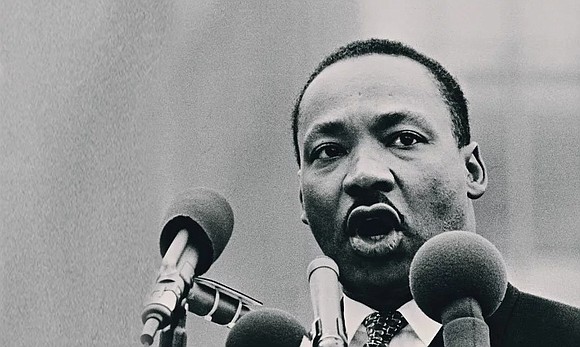 By Patch.com
Twelve HISD elementary students will continue the tradition of honoring the late Dr. Martin Luther King Jr. when they compete Friday in the final round of the 22nd annual Gardere MLK Jr. Oratory Competition at the historic Antioch Missionary Baptist Church of Christ in downtown Houston.
For more than 20 years, fourth- and fifth-graders from two dozen HISD schools have competed in the annual contest, which challenges students to write and present a short original speech on a subject related to the slain civil rights leader. The topic this year is, "What is your dream for today's world?"
More than 180 students representing 22 Houston ISD schools participated in the in-school qualifying rounds from Oct. 16 to Nov. 2. One student from each school was selected to advance to the semifinal round Dec. 15. Of the 22 semifinalists, 12 finalists were selected. Students were judged on delivery, stage presence and decorum, content interpretation and memorization at all three levels (school, preliminaries, and finals) of the competition.
The first-place prize is $1,000; the second-place prize is $500; and the third-place prize is $300. Other finalists will receive a $100 award.
The finals for the event are scheduled for Friday, Jan. 12, 2018, at Antioch Missionary Baptist Church of Christ (500 Clay St., 77002) from 10 a.m. - 12:30 p.m. The annual competition, which is free and open to the public, is presented, hosted and sponsored by Gardere.
The 2017-2018 finalists are:
• Jernee Craig – Wainwright Elementary School
• Kimahni Dew – Burrus Elementary School
• Jaida Gatlin – Foster Elementary School
• Natalie Greene – MacGregor Elementary School
• Armani Holmes – Thompson Elementary School
• Nhedrick Jabier – Crespo Elementary School
• Nyla Johnson – Lockhart Elementary School
• Maryam Khan – Sutton Elementary School
• Caleb Kiteka – Windsor Village Elementary School
• Tchanori Kone – Gregory-Lincoln Elementary School
• Shawn Ward – Pleasantville Elementary School
• Summer Whitaker – Cornelius Elementary School
Other HISD elementary schools that participated this year include: Anderson, Atherton, Bastian, Blackshear, Golfcrest, Kate Bell, Park Place, Port Houston, Valley West, and Whidby.
Last year's winner was Crespo Elementary School's Nhedrick Jabier (also a finalist this year).