Panama City Beach: the 18 Best Events to Experience in 2018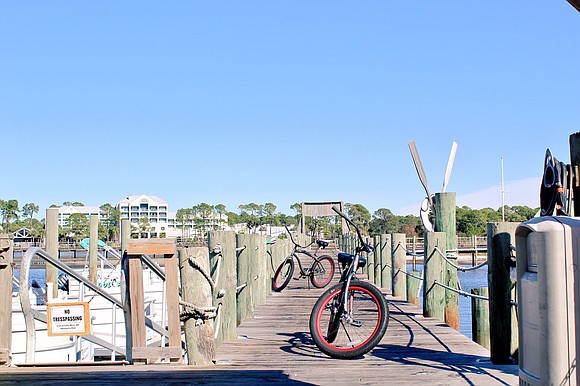 PANAMA CITY BEACH, Fla., January 17, 2018 – With more exciting events planned for 2018 than ever before, Panama City Beach lives up to its reputation as a Real. Fun. Beach. year-round. Offering much more than 27 miles of award-winning beaches, there's always something for locals and visitors of all ages to see and do at this picturesque coastal community. 2018 will mark the debut of the SandJam Music Festival which will bring a whole new crowd to the beach to experience headline musical acts from the destination's sugar white, sandy shores. Also, returning for its second year is the award-winning UNwineD festival, bringing some of the South's best chefs, mixologists and tastemakers to Aaron Bessant Park.
"We're proud to offer a jam-packed event schedule in 2018 with some exciting new events joined by many beloved annual favorites," shares President and CEO of Visit Panama City Beach Dan Rowe. "Our destination is thrilled to host a lineup of award-winning events ranging from music festivals to culinary celebrations from January to December and we can't wait for all the fun that's in store in 2018."
Debuting with a New Year's Celebration featuring the drop of 10,000 inflatable beach balls and concluding with the destination's Marathon and 5K in December, please see below for an overview of the best 18 events being held in Panama City Beach in 2018:
New Year's Eve Beach Ball Drop: December 31, 2017
Tens of thousands of visitors are estimated to head to Panama City Beach for the New Year's Eve Beach Ball Drop, which features a countdown, fireworks, and 10,000 inflatable beach balls being released from nets stretched over the streets of Pier Park. The 8 p.m. Beach Ball Drop gives young revelers the chance to experience the fun before they head to bed and let their parents continue the celebration. More entertainment and live music will follow during the build up to midnight, when a dazzling fireworks display will accompany the lowering of a giant LED-lit beach ball to signify the beginning of 2018.
PCB Mardi Gras and Music Festival: February 9-10, 2018
The excitement of the authentic Mardi Gras celebration is combined with the spectacular views of Panama City Beach's emerald green water and sugar white sand for the destination's Mardi Gras and Music Festival. In conjunction with the Krewe of Domonique Youx's great Mardi Gras at the Beach Parade, the annual festival takes place the weekend before Fat Tuesday and features entertainment for the entire family.
Emerald Coast Boat and Lifestyle Show: March 2-4, 2018
This land based event features boat displays from all major manufacturers and top dealers representing the latest in boats, high tech engines, electronics and marine accessories. Showcasing more than just boats, the Emerald Coast Boat and Lifestyle Show also features everything for the kind of active, outdoor beach living that is so popular along the Emerald Coast, from stand up paddleboards and fishing kayaks to outdoor kitchens, diving, active wear and beach cruising bicycles.
Panama City Beach Scottish Festival: March 3, 2018