City to Partner With Harris County, Galveston & Pasadena For Fair Housing Choice Community Input Meeting on Feb. 6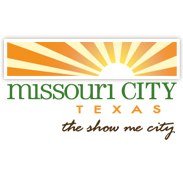 In an effort to solicit increased community participation and involvement in identifying barriers to fair housing choice and priorities for affirmatively furthering fair housing, Missouri City will partner with Harris County and the cities of Galveston and Pasadena to hold a public meeting from 4 – 7 p.m. on Tuesday, Feb. 6 in the Old Courtroom Chambers in the City Hall Complex, 1522 Texas Pkwy., to gather resident and stakeholder perspective on housing issues in the region.
Missouri City, Harris County and the cities of Galveston and Pasadena receive block grants for community development and housing activities from the United States Department of Housing and Urban Development (HUD). As a condition of receiving these funds, the County and cities must certify that they will "Affirmatively Further Fair Housing" choice—or AFFH.
The AFFH requirement originates from the Fair Housing Act of 1968, which requires that HUD administer programs and activities related to housing and urban development in a manner that affirmatively furthers the policies of the Act. In order to meet HUD's compliance, the City is required to conduct an Analysis of Impediments to Fair Housing Choice, or AI.
For updates, please watch the City website: www.missouricitytx.gov, like us on Facebook—fb/MissouriCityTX, follow us on Twitter, Instagram and Snapchat—@MissouriCityTX, and watch Missouri City Television (Ch. 16 on Comcast and Ch. 99 on AT&T U-verse).