Jill Jill Stuart Creates the Ultimate "It" Girl Collection for Macy's
The limited-edition spring line features bold floral prints, distinctive textiles, and eye-catching silhouettes, and will be available in 151 Macy's stores and on macys.com in February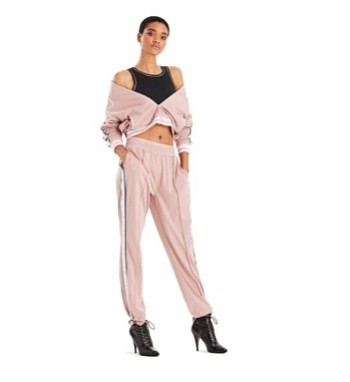 NEW YORK, NY – January 31, 2017 – Jill Stuart, known for her collections that marry feminine romanticism with downtown edge, has partnered with Macy's to create JILL Jill Stuart, a limited-edition spring ready-to-wear line replete with wardrobe essentials for the girl with a packed social calendar. With creations worn within the fashion, socialite, and celebrity set, Jill Stuart's coolly ethereal aesthetic has made her eponymous brand one of the most coveted in the industry. The JILL Jill Stuart collection that includes fanciful dresses and lightly structured tops, skirts, and pants, brings her unique point of view to Macy's stores and macys.com in February.
"I'm so excited for this collaboration with such an iconic store as Macy's is," said Stuart. "It's wonderful to be able to bring my clothes to the Macy's woman. I can't wait to see how she makes these pieces her own."
A hallmark of the JILL Jill Stuart collection is the exquisite combination of beautiful floral prints and exceptional fabrics to create garments that are rich in texture and silhouette. Gardenia printed crepe is fashioned into breathtaking short and long dresses with cascading ruffles, while tops and dresses with accentuated shoulders and sleeves come to life in hibiscus printed bubble chiffon. Paper bag waist trousers and a moto jacket are rendered in chambray, while a jasmine printed version of the breathable textile composes a stunning ruffle-sleeved trench, tailored blouse, and corset crop top. Crisp, striped cotton tops, skirts and dresses offer a fresh take on the menswear infusion in womenswear, and classic eyelet gets new life in wrap skirts and sheer ruffled off-the-shoulder tops. The JILL Jill Stuart collection is lightly whimsical, yet architectural, and channels the ultimate Jill Stuart girl who is effortlessly trendy and always on the scene.
"Jill Stuart is rightly a favorite among the celebrity and scenester set, with covetable collections that are romantic and flirty with a modern, cool edge," said Cassandra Jones, senior vice president of Macy's fashion. "The beautiful collection she's created for Macy's is quintessentially Jill Stuart, a range of dreamy 'It' Girl pieces that we're thrilled to share with our customers."
The JILL Jill Stuart collection, priced from $89 to $199, will be available for a special pre-sale on Macy's mobile app and on macys.com beginning Feb. 1, and officially launches in 151 Macy's stores on Feb. 15.