Little Miss Flint Helps Fundraising Effort for #BlackPantherChallenge Students in Flint, Michigan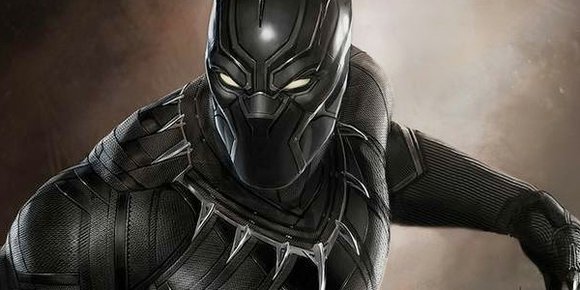 This campaign is apart of the #BlackPantherChallenge, a challenge started by Frederick Joseph in New York City. The Marvel movie Black Panther is going to be a very important film. There has never been a blockbuster film featuring a majority black cast. This is important for every child especially those of color, to see themselves represented in a cinematic feature film. It is so important that marginalized children see a representation of themselves, especially in a city like Flint, Michigan. Clarkisha Kent of TheRoot.com writes about the importance of the black panther film "Black Panther remains socially and culturally because in imagines a world where black people continually triumph over the influences of capitalism, western imperialism, and white supremacy." Read more: http://www.theroot.com/wakanda-forever-on-the-importance-of-black-panther-1820459283. My goal is to provide 100 underprivileged children from Flint with tickets to see the movie. I would like to take as many children as I can to see people that look like them as superheroes, warriors, and royalty. The proceeds will pay for the screening tickets for children, chaperones, and refreshments. The films release date is February 16th, 2018 and will attend screenings the following week on February 18th and 19th. Cost: * $10.00 per child ticket * $10.00 refreshments per child * $12.00 per chaperone ticket * $10.00 refreshments per chaperone *The remaining balance of donations will go to packyourback.org. They donate school supplies and toys to children in need* All organization donations and movie/refreshment purchase receipts will be sent to campaign donors after the campaign is finished. I appreciate your donations. You're helping me to give these children an experience they'll never forget.
--
After raising over $40,000 on GoFundMe to take Harlem children to see Black Panther in theaters next month, New York resident Frederick Joseph launched the #BlackPantherChallenge. He called on others to start a GoFundMe in their community to take more kids to watch Black Panther in the theater. The GoFundMe community has answered the call.
Thousands of people have donated to a GoFundMe, created a campaign in their community, or shared the #blackpantherchallenge online. To date, over 200 campaigns have raised over $160,000, helping thousands of kids see the movie next month. Donations have come in from all 50 states and 15 countries around the world.
"All children deserve to believe they can save the world, go on exciting adventures, or accomplish the impossible. I am grateful that all of you have answered the call and are taking action to help more kids watch their heroes on the big screen," said Frederick Joseph. "Let's keep pushing forward. If you're a teacher, buy tickets for your entire classroom. If you're a coach, take your team. If you're a community leader, do some organizing and get the kids and parents in your community to the theater."
To see more campaigns that are part of the #BlackPantherChallenge, see here: https://www.gofundme.com/cause/black-panther-challenge