Mayor Turner Announces Festival Grant Awards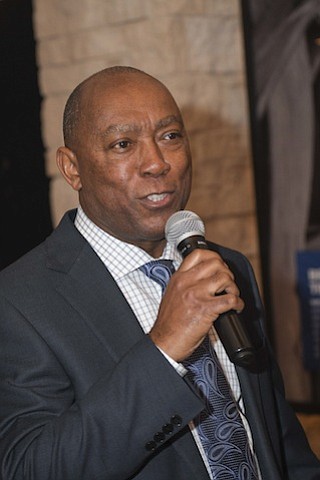 HOUSTON - Mayor Sylvester Turner today announced the first awardees of the new grant program Festival Grant via the Houston Arts Alliance (HAA). Sixteen festivals with venues across Houston were selected for funding totaling $145,475.
"Houston is a welcoming city with festivals as diverse as our neighborhoods," Mayor Sylvester Turner said. "More and more people are visiting this great city because of our people and the rich variety of our cultural life."
The Festival Grant program was designed to support art festivals or art components of cultural festivals to celebrate Houston's diversity and promote the City's creative identity as a unique arts and culture destination.
Applications went through a multi-step review-approval process and panels were made up of a diverse group of local professionals, including: Judi Quesonova, Vice President of Client Services, Visit Houston; Jane Holman, Deputy Assistant Director, Mayor's Office of Special Events; Desmond Bertrand-Pitts, Executive Director, Buffalo Soldiers National Museum; Christine West, Cultural Programs Manager, Houston First Corporation and member of HAA's Grants Committee and Louise Upshaw-McClenny who serves on the Houston Arts Alliance Board of Directors, representing the Hotel & Lodging Association of Greater Houston, and is currently Chair of HAA's Grants Committee.
Congratulations to all the award recipients. Mayor Turner thanks all recipients for their dedication and contribution to Houston's dynamic arts and culture landscape.
Below is a list of festivals and organizations receiving grants:
- Meeting of Styles Houston September 21-23, 2018, by Underground Planet Art Studio, LLC, is a three-day event in which 100+ artists from around the world will paint murals and graffiti-style productions in Northside Houston.
- Mid-Autumn Dance Festival September 22, 2018, by Dance of Asian America is a free open-to-public city-wide dance festival uniting unite the Houston dance community of all dance styles and cultural backgrounds.
- Celebration of Dance October 6, 2018, by Dance Houston is a festival featuring twelve local dance companies in one evening performing a variety of styles.
- 40th Houston Italian Festival (Festa Italiana) October 11-14, 2018, organized by Italian Cultural & Community Center of Houston, will present arts and cultural events as diverse as Italy's realities.
- Peak Shift October 13-December 1, 2018, is a 2018 iteration of the Sculpture Month Houston (SMH). This citywide biennial installation project will survey the sculptural medium from Texas and across its borders in over 40 venues across the City.
- The Centennial Oktober Festival October 13, 20 & 27, 2018, organized by Czech Cultural and Community Center presents a family friendly entertainment packed with live music, dance, and culture.
- Korean Festival Houston October 13, 2018, presented by Korean American Society of Houston is the largest Korean event in the city Houston that showcases both traditional and contemporary Korean arts, culture, and cuisine to attendees of all backgrounds.
- Houston AfriFEST October 27, 2018, is a family-friendly, open-air community event hosted by a number of partnering African organizations, led by the Nigerian-American Multicultural Council. This festival brings together over 10 African communities to share the richness of Africa's diverse cultures with fellow Houstonians and guests on the Houston Bapist University campus.