Dr. Glenda Baskin Glover Installed as 30th International President of Alpha Kappa Alpha Sorority, Incorporated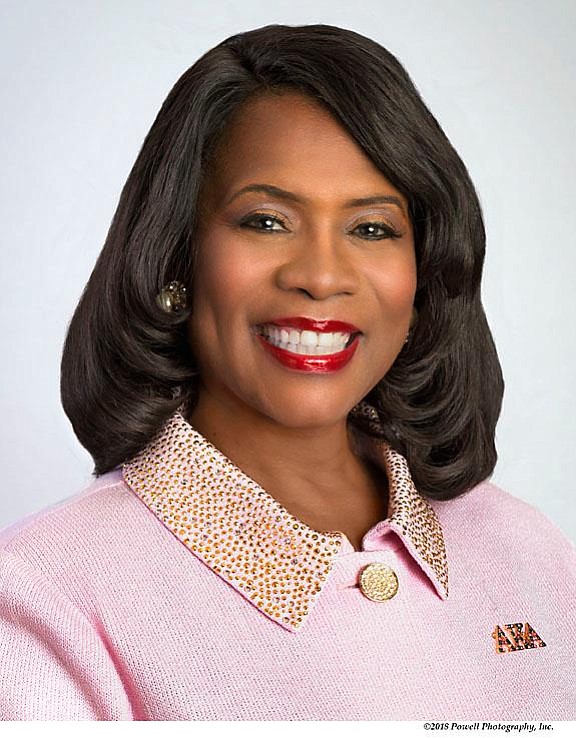 (Houston, TX - July 12, 2018) With a commitment to excellence and a vow to uphold the grand legacy of its founders, Dr. Glenda Glover became the 30th International President of Alpha Kappa Alpha Sorority, Incorporated. Dr. Glover took the helm of the nation's oldest Greek-letter organization established by African-American college women on July 12, 2018 in Houston, TX, following the group's international conference. She will lead the storied organization for four years, 2018-2022, under the theme, "Exemplifying Excellence Through Sustainable Service."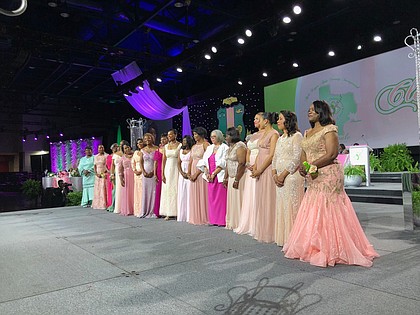 "I am grateful to the membership for believing in my vision and truly humbled to lead such an awesome organization comprised of dynamic, professional women who are leaders in their own right, said Dr. Glover."
"Alpha Kappa Alpha will exemplify excellence as we implement new programs that will continue to propel our mission of Service to All Mankind to greater heights. Our programs will be impactful, measurable and sustainable as we focus on addressing domestic and global issues affecting children, women and families. One of the cornerstones of this administration will be the continued support of Historically Black Colleges and Universities (HBCUs) as we enhance our international agenda to raise the profiles of these unique institutions of higher education."
Dr. Glover will lead the prestigious 110-year old organization, of nearly 300,000 members and over 1000 chapters located throughout the world, with a platform comprised of five program targets, a signature program and seven international community service days designed to advance Alpha Kappa Alpha and underscore the organization's commitment to service.
A native of Memphis, Tennessee, Dr. Glover's educational development began as a student at Tennessee State University where she earned her Bachelor of Science Degree in Mathematics with honors. She earned her Master of Business Administration Degree in Accounting at Clark Atlanta University in Atlanta, Georgia and her Doctor of Philosophy in Economics and Business Degree from George Washington University in Washington, D.C. Dr. Glover earned her Juris Doctor Degree from Georgetown University Law Center in Washington, D.C. She is a certified public accountant, a licensed attorney, and one of a handful of African-American women to hold the Ph.D.-CPA-J.D. combination in the United States.
Professionally, Dr. Glover serves as President of Tennessee State University, her beloved alma mater, and is the institution's eighth and first woman president. She has amassed over 25 years of success in the academic and business arenas. Since assuming the leadership helm at TSU in 2013, the University has attained increases in academic program offerings, corporate and community partnerships, as well as alumni giving. While Dean of the College of Business at Jackson State University in Jackson, Mississippi from 1994 to 2012, Dr. Glover led the College of Business through the accreditation process and spearheaded the implementation of the nation's first Ph.D. program in Business at a HBCU. From 1990 to 1994, Dr. Glover served as the Chairperson of the Department of Accounting and as an Assistant Professor at the Howard University School of Business. She has also served as Senior Vice President and Chief Financial Officer of an engineering firm, a tax manager at a major public utility company, and an accountant with a Big-Four CPA firm.