Only Days After Completing His Visit to All 254 Counties of Texas, Candidate for the U.S. Senate Beto O'Rourke Returns to Harris and Fort Bend Counties For Community-Based Events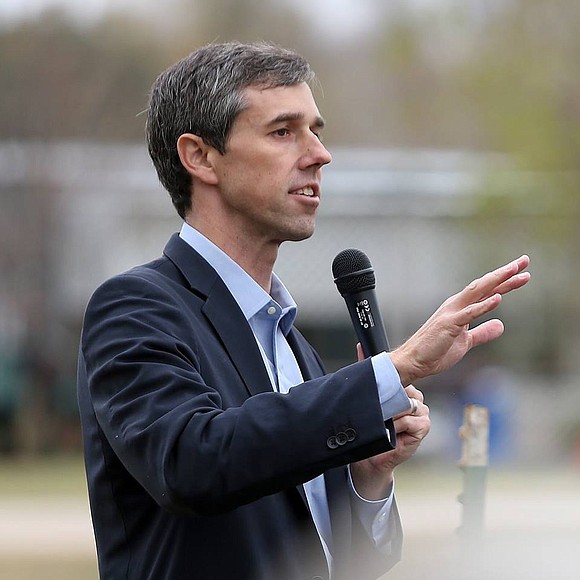 TEXAS – El Paso Congressman Beto O'Rourke will continue his campaign for the U.S. Senate with a return to Harris County on Thursday. He will speak at a rally in Houston, hold several community-based events and host town halls in Pasadena and neighboring Fort Bend County. This is O'Rourke's first time to the region since visiting his 254th county this past Saturday as he continues to travel the state and hold open dialogues with Democrats, Republicans, independents and non-voters alike.
Bands With Beto Grassroots Event
Thursday, June 14 at 7:30 p.m. CT
Chapman & Kirby
2118 Lamar St in Houston
Latino Community Roundtable
Friday, June 15 at 10:00 a.m. CT
Irma's Original
22 N Chenevert St. in Houston
Asian American Community Leaders Lunch
Friday, June 15 at 12:00 p.m. CT
Beto For Texas Houston Office
3 Riverway in Houston, Room 260
African American Young Professionals Town Hall
Friday, June 15 at 5:30 p.m. CT
Ogun Art & Wine
920 Studemont St. in Houston
Mayor Turner's Annual Acres Home Juneteenth Parade
Saturday, June 16 at 10:00 a.m. CT
Acres Homes Multi-Service Center
6719 W Montgomery Road in Houston
Pasadena Town Hall
Sunday, June 17 at 3:00 p.m. CT
Iram's Reception Hall
2111 Pasadena Blvd. in Pasadena
Rosenberg Town Hall in Fort Bend County
Sunday, June 17 at 5:30 p.m. CT
Presidente Ballroom
1503 Spur 529 in Rosenberg
"Running this campaign with people instead of PACs or special interests allows us to not only visit every single county in the state but to visit the communities within each county so we can continue listening and learning from those we want to serve," said O'Rourke. "Whether its talking about ensuring every one of us can see a doctor or working to increase equity, I leave these town halls and roundtables with a better understanding of the big, bold, important issues our state wants to lead on."
This weekend's visit comes only days after O'Rourke completed his 254-county tour of the state with a visit to Cooke County. Hosting a town hall in Gainesville, he spoke about the importance of showing up everywhere across the state so he can continue to listen, learn, get to know his fellow Texans, add their ideas to his campaign and make their fight his fight. O'Rourke would also spend the weekend leading a block walk in south Dallas, holding a justice roundtable and hosting town halls in Mesquite and Grand Prairie.
Earlier this year, O'Rourke announced that his grassroots campaign raised more than $6.8 million in the first three months of 2018 without taking a dime from PACs or special interests. This was two times more than what Ted Cruz raised in the same period. While bringing in more than 141,000 contributions in the first quarter, O'Rourke has outraised Cruz in four of the campaign's five FEC reporting periods. New polls show O'Rourke within single digits of Cruz and an April Quinnipiac poll found the Texas Senate race "too close to call."