Texas Stars Shine Bright in D.C
Astros propels American League to victory in the 2018 MLB All-Star Game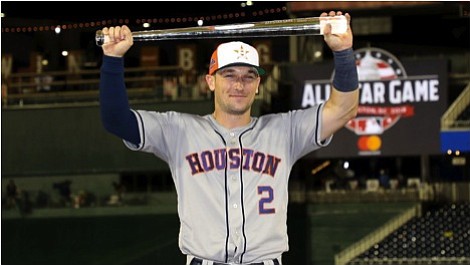 In April 2012, television producer and writer Shonda Rhimes created a show that was based on a crisis management firm located out of Washington D.C. designed to help high-profile individuals get out of the trouble they found themselves in.
After watching the 2018 Major League Baseball All-Star game, which just so happened to be played in D.C., I feel that the Houston Astros players Alex Bregman and George Springer should join Olivia Pope & Associates. The dynamic duo hit back-to-back homers in the 10th inning to give the American League the victory over the National League 8-6.
"Normally when we go back-to-back, I have to hit after Springer does because he leads off it, so it was pretty cool to see him go back-to-back," said Bregman, who was named the MVP for the game. The Astros 3B who has been red-hot for the first half of the season went on to send praises towards Springer. "I think George is going to be hot for the second half."
Springer, who made his 2nd consecutive All-Star appearance. was all smiles after the game. "We saw some guys put some good swings on the ball and have a lot of fun out there."
The American League West leading Houston Astros return to action on Friday against the Los Angeles Angels.