Governor Abbott Appoints Allen And Antuna To State Board Of Veterinary Medical Examiners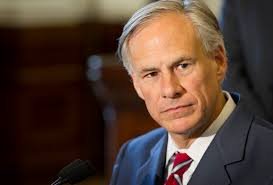 AUSTIN – Governor Greg Abbott has appointed Sue Allen and George Antuna to the State Board of Veterinary Medical Examiners for terms set to expire on September 26, 2019. The board establishes and enforces policies to ensure the best possible quality of veterinary services for the state of Texas.
Sue Allen of Waco is a licensed veterinary technician. She is a program director and professor of veterinary technology at McLennan Community College, and she previously worked as a registered veterinary technician for a veterinary clinic in Gatesville. She is a member of the Association of Veterinary Technician Educators, Texas Veterinary Medical Association, and the Veterinary Team Association of Texas. She has volunteered for Relay for Life, Walk for MS, and the World Hunger Relief Farm. Allen received an Associate of Applied Science in Veterinary Technology from Texas State Technical College.
George Antuna of Schertz is a general contractor and president of Timeless Sunsets Construction LLC. He previously served as a city council member and economic development director for the City of Schertz. He has also served in various positions in federal and state government. He is a member of the Greater San Antonio Builders Association and Tri County Chamber of Commerce, and he previously served on the boards of the Texas Lyceum, Workforce Solutions Alamo, and the Guadalupe County Child Advocacy Center. Antuna received a Bachelor of Business Administration in management marketing from The University of Texas at San Antonio.