Houston Astros and Texas Rangers Mascot Rivalry Bobblehead Unveiled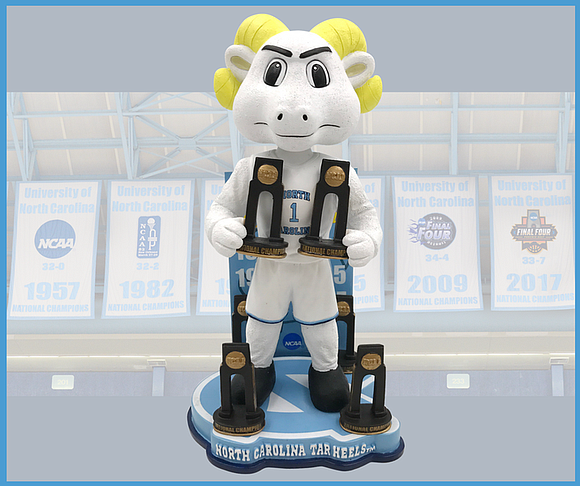 Today, the National Bobblehead Hall of Fame and Museum unveiled a limited-edition bobblehead commemorating the Lone Star Series rivalry between the Houston Astros and Texas Rangers. This is the first bobblehead commemorating the Lone Star Series and is being released as the Astros and Rangers and their fans prepare for a weekend series between the two teams in Houston.
The bobbleheads, which are individually numbered to just 1,000, are only available in the National Bobblehead HOF and Museum's Online Store. They cost $75 each plus a flat rate shipping charge of $8 per order and were produced exclusively for the National Bobblehead HOF by FOCO.
The bobblehead features Astros mascot, Orbit, and Rangers mascot, Ranger Captain, facing each other with their fists up. This will be the final meeting this year between the two AL West rivals, with the Astros holding an 11-4 advantage this year. However, the Rangers hold the all-time advantage of 106-77. When the Astros were in the National League, the two teams faced off six times a year during interleague play, with the series winner awarded the Silver Boot trophy.
"This bobblehead is the perfect way for Astros and Rangers fans to commemorate the Lone Star Series," Phil Sklar, Co-Founder and CEO of the National Bobblehead Hall of Fame and Museum said. "These will be cherished collectibles that celebrate the history of both franchises. It is a must have bobblehead for any Astros and Rangers fans."
About the National Bobblehead Hall of Fame and Museum:
The National Bobblehead Hall of Fame and Museum was announced in November 2014. The HOF and Museum hosted a Preview Exhibit in 2016, and is currently setting up the permanent location, which is expected to open in Fall 2018. The HOF and Museum also produces high quality, customized bobbleheads for organizations, individuals and teams across the country. Visit us at www.BobbleheadHall.com,